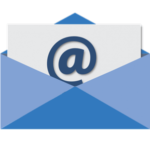 The news box
Are you witnessing an event?
You want to report a scandal?
Pushing a stunt against an administration?
React to current events?
Feel free to send us your texts, photos and videos. Please leave your contact details so that we can call you back. The journalists of the editorial staff of frenchdailynews.com will analyse these documents and conduct the investigation if they consider that the subject is worthwhile and that it has a journalistic dimension.
Contact us for more information
You wish to alert us to an inappropriate comment
You are looking for a solution to promote your company
You have remarks and/or suggestions about frenchdailynews.com