"It's a thriller of everyday life," says director Lucie Borleteau, who adapted Leïla Slimani's book, with Karin Viard as a nanny of "a disturbing strangeness.('chanson douce' = 'sweet 'song')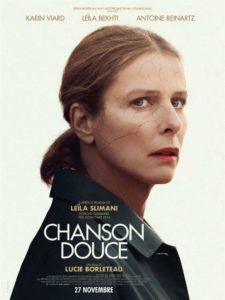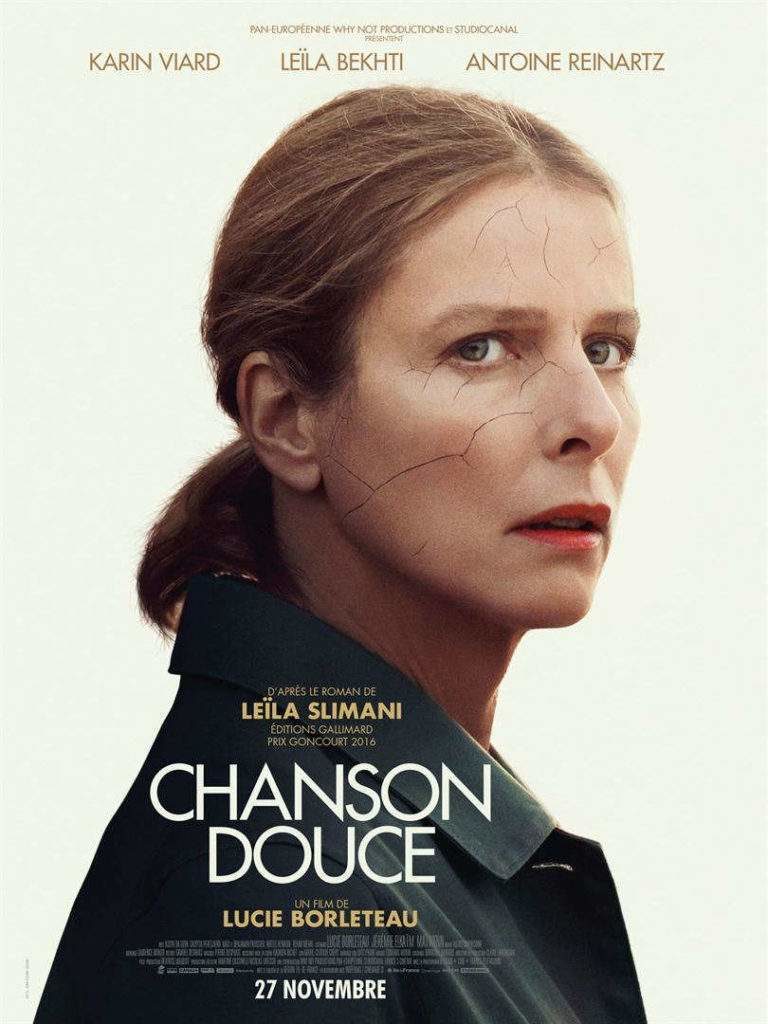 "You can go away quietly," Louise tells her employers, a young couple of Parisian bobos. They can go to work in peace, Louise will take care of their two charming children, Mila and Adam. She will cook for them, take them for a walk in the park, give them a bath, tell them stories, teach them songs, together they will have fun, dress up, have a good time… And when they come home late at night from work, parents will find quiet children, a clean and tidy apartment, tidy toys, ironed laundry, beds made, their prepared meals…
Life then resembles a "Sweet Song", Leïla Slimani's book (Prix Goncourt 2016), adapted for cinema by director Lucie Borleteau, who had shot "Fidelio, Alice's Odyssey", the daily life of a woman (played by Ariane Labed), mechanic on board a freighter. Karin Viard plays the all too perfect nanny of "Chanson douce" (released on November 27), this Louise, both a rare pearl and a fairy of the home, who enchants Paul and Myriam, played by Leïla Bekhti and Antoine Reinartz.
"I had a second baby very shortly before I was offered the film, and it had plunged me back into the sensations of mothering, which are very strong but which we quickly forget," says Lucie Borleteau, "Leïla Slimani gave me complete freedom, but I still wanted to make her read the script, and the fact that she has almost nothing to say to me galvanized". So the young filmmaker filmed this family, where everything is more complicated with two children. The young housewife is on the verge of cracking, she needs to talk about something other than "diapers and bottles", wants to go back to her job as a lawyer. Louise is then her salvation.
Paul and Myriam don't know that Louise lives completely alone in a sad little furnished apartment in a distant suburb; they only see the benefits she brings to their cozy home. But their absolute confidence is cracking, Louise arrives earlier and earlier, from essential she has become invasive. This curious Mary Poppins has strange behaviours, Karin Viard makes her very worrying and Lucie Borleteau creates a climate of progressive tension, of latent violence, until a very trying dramatic end, the crazy gesture of a woman in great suffering.
Meeting with the director at the preview of the film at the Caméo in Nancy.
Lucie Borleteau: "I tried to transcribe a feeling of vertigo"
Did you think Leïla Slimani's book was cinematographic?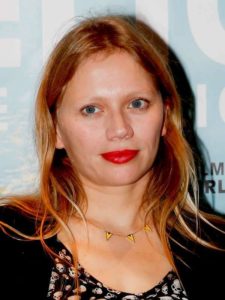 Lucie Borleteau: I happen to have read it on the advice of a producer, and the book is so addictive that I completely forgot that question when I read it. But quite quickly, when I took a step back, I found that what makes the adaptation tempting is that the characters and situations were very complex, very ambivalent. In terms of film, what I really liked was that there was a double direction possible. On the one hand, there was an almost documentary precision, which could lead to a form of social chronicle, and the social humiliation that Louise suffered, it gave her a fairly naturalistic film possibility; on the other hand, there was a magnificent couple and a character who at times became almost fantastic, almost mythological and ancestral things, we blurred with taboos present in Greek tragedies, which drew us more towards genre cinema, which I know less well but which I find very exciting. And instead of choosing, I tried to combine the two.
The spectators are not necessarily readers of the book, where from the beginning there is a question of a drama; how did you imagine this journey towards the end?
I think you've read or not read the book, things go wrong pretty fast and you don't know what's going to happen, it's almost better not to know. Even for those who have read it, it is good that they do not know what the betrayals are in relation to the book. My compass was to try to transcribe, necessarily differently from the novel, the feeling of vertigo in my own way, the fact of being in mystery and having doubts, we don't know where it will come from.
The bias was also to make films with everyday life, the banal?
It's a daily thriller, that's what makes it very scary too. I thought a lot about Freud's worrying strangeness, which is one of the few concepts I learned from my philosophy classes in senior year; it had marked me because when our bodies are in the most familiar, the most protected, in this case the home, the house, when strangeness occurs at the heart of everyday life, it is actually very scary. It was a very strong compass in the making of the film, in the choices of staging, set design, cutting, music… The more it goes, the more we are on the side of the horror story.
This disturbing strangeness is also spread by Karin Viard's game….
Totally. What is interesting with Karin, beyond that she is a huge actress, I often say that she is an actress without limits for a role without limits, she has an extremely rich palette of play. She really worked on her character path, what attracted Karin to the role was this humiliated love path, it was a playground to sow little seeds of strangeness. For a long time, not much happens other than everyday life, but we are never bored, we are caught up in the observation of what is about to happen.
"The illusion that she's coming home to the family."
Among the children, you have been touring with your own baby….
It's true that we organized the whole shooting according to the babies' rhythm, with very little time on set, I was obviously there for my baby, and the mother of the twins who play the second baby was also there all the time, I knew that the adventure entertained her, and it was very important for me that it was in absolute well-being, we did everything to make them feel good. The real violence of the film is these scenes where things go wrong with children, but we did everything we could to make it look real; the little girl who is played by Assya Da Silva was really aware that she was playing a role, that she was making something that looked real, but it's something that looked real.
And for the parents, you have therefore chosen Leïla Bekhti and the Nancy native Antoine Reinartz…
What a wonderful actor! For me, it's really good news for French cinema, it's so salient, so precise, I find it exciting as an actor, in the way it works its game. As he is a character with few scenes, Antoine brings back with his body, his phrasing, I think it is related to the fact that he was not an actor right away, he studied, he worked, and he brings back the story of Paul, someone who comes from a certain bourgeoisie, where studies are important, where domination is important, the fact of earning money, he has this brilliant, Parisian, fashionable side… With Leïla, they didn't know each other, they got along well, it was a very Parisian, very modern couple.
A modern, urban, active couple, but who totally relieve themselves of the children's constraints on this nanny?
In fact, we don't expect in the cataclysm that it's just having children, even if it's absolutely great, they don't tell us, it's sleepless nights, the death of the couple is hard. At the beginning of the film, Myriam's character can't take it anymore, and that's very universal, the question of childcare is a real question. Myriam is very symptomatic of the social pressures faced by young women today who have to be perfect everywhere, be good wives, good mothers, who have to work, keep the house, be good lovers… But I think Paul and Myriam were not prepared to be bosses, it's a place that doesn't appeal to them, they think they are nice and in fact they do things that are not at all appropriate, like inviting Louise to dinner, taking her on vacation. They're going to give her the illusion that she's joining the family, and when she feels like they could take everything back from her, she's going to freak out completely.
The book, like the film, also brings us into the world of nannies, which is so under-represented…
Often it is not considered a job, young couples have the naivety to think that they like to take care of their children, we hope it is true, but it is still a job, it is paid, we are not obliged to think that the people who take care of our children are wonderful and that they do it for pleasure, if they get paid it is because it is a job, I find it interesting to film the work.
Interview by Patrick TARDIT