By "revisiting" the famous musical, Steven Spielberg makes a film that is both similar and different. The New York tragedy is as powerful as ever.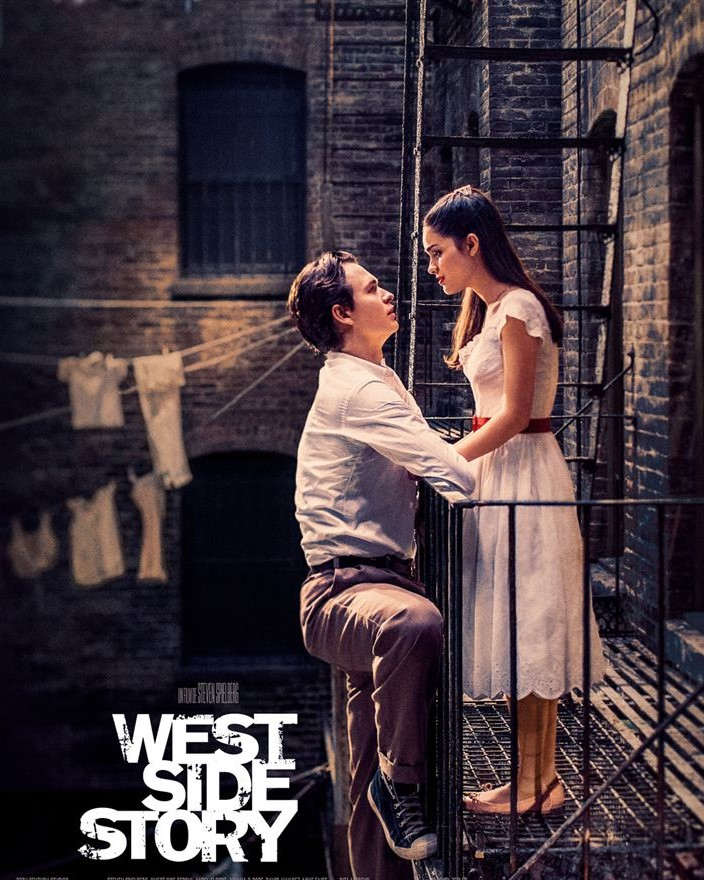 Even before the credits roll, the few whistling notes that answer each other already transport us to the New York of the 1950s. A simple melody transports us to "West Side Story", the musical that Robert Wise and choreographer Jerome Robbins made into a classic film, a film that won ten Oscars in 1961. An iconic work, a revered symbol of American culture, that seemed untouchable. Until Steven Spielberg decided to shoot his version of the musical (performed in 1957 on Broadway), which he has always loved.
This film is probably the most intimidating of my entire career," says the director of "E.T.", "Jaws", "The Secret of the Sea" and "The Secret of the World". This film is probably the most intimidating of my entire career," says the director of "E.T.", "Jaws", "Indiana Jones", "Jurassic Park" but also "Schindler's List", "Saving Private Ryan", "Munich", "Lincoln", "Bridge of Spies", "Amistad" … Spielberg wanted to retell this story, "Because it speaks even louder to the present than it did then", he believes. Or is it because nothing has changed in sixty years, prejudice, intolerance, racism, violence…
We hear of course the famous few notes whistled at the very beginning of "West Side Story" directed by Spielberg (released on December 8), as well as the equally famous songs ("Maria", "Tonight", "Cool", "America", "One hand, one heart", "Krupke", "Somewhere"…) composed by Leonard Berstein and written by Stephen Sondheim (who died a few weeks ago). The plot of the Shakespearean story, a New York version of Romeo and Juliet, is the same: an impossible love story between Tony and Maria, since they belong to two communities that hate each other. Each is represented by its own gang, the Sharks for the Puerto Ricans new to the city, and the Jets for the descendants of white and European immigrants.
More realistic, more youthful, more "correct"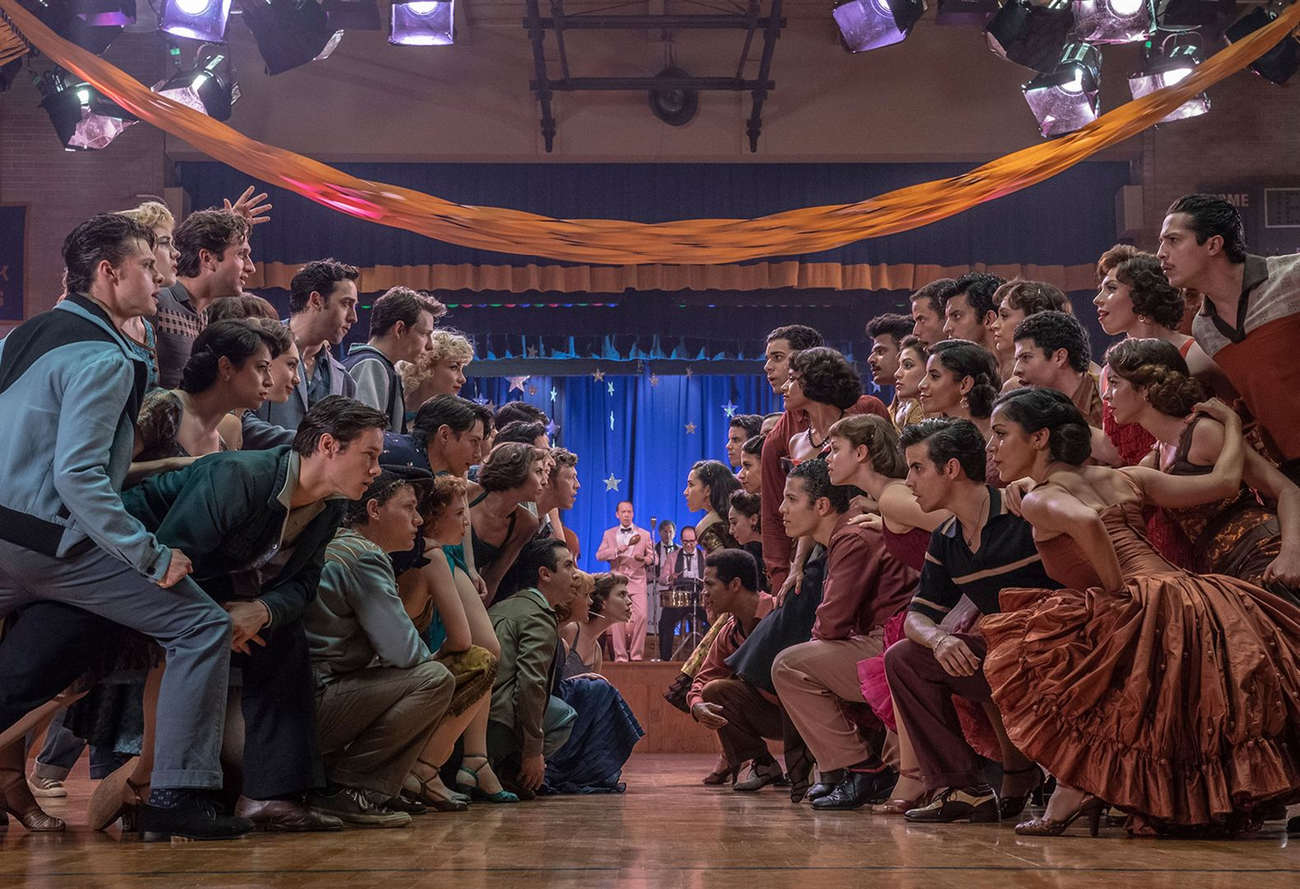 The two clans do not live together amicably in this West Side neighborhood, which is in the process of being destroyed, as Spielberg's film clearly shows, opening with ruins and a demolition site, while Wise's film begins with an aerial view of New York and its buildings. The 2021 version is thus more political, more violent, more focused on this new American dream, carried by two gangs who fight to the death for a territory, a few blocks, a few streets.
Spielberg wanted a more realistic film by shooting in part in the streets of New York with actors who are the same age as their characters, more "correct" with Latin American actors in the roles of the Sharks, including the luminous Ariana DeBose who plays Anita. As a link between the two films, the 1961 Anita, Rita Moreno plays this time the widow of the Doc, in whose house the brave Tony works. The filmmaker "revisited" some sequences, as for example when Maria finds herself so "pretty" in this mirror, a scene shot in a department store where she cleans with her friends.
Romantic damsel in white dress and red belt, Maria 2021 is played by Rachel Zegler, whose first film, and Tony is played by Ansel Elgort; a young couple of lovers who will not perhaps forget Natalie Wood and Richard Beymer, nor David Alvarez will erase George Chakiris in the role of Bernardo, the Sparks' leader. Of course, the music is performed by the New York Philharmonic, an orchestra led in its time by Bernstein, and the choreography has been revised by Justin Peck, of the New York City Ballet, where Jerome Robbins worked. But it is above all the power of the original work (songs, dances, story…) that generates a superb film, and one cannot help but think of the "other" film. Spielberg's "West Side Story" is thus a film that is at the same time similar and different; boomers will be pleased to dive back into this heartbreaking New York tragedy, without crying lèse-musical, and perhaps a new audience will discover it this way. And in a few years, a few decades, when we talk about "West Side Story", we will perhaps specify: which one?
Patrick TARDIT
"West Side Story", a film by Steven Spielberg (released on December 8).