Charlotte Gainsbourg devotes a moving documentary to her mother Jane Birkin. Intimate and universal.
At the Cannes Film Festival, they walked up the red steps together. At the Deauville Festival, where Charlotte Gainsbourg was president of the jury, the daughter gave news of her mother Jane Birkin, then hospitalized at the University Hospital in Nantes. "I was looking for my mother, and I hope it's a declaration of love," Charlotte confided in Normandy, before the screening of the documentary she directed about her mother, "Jane par Charlotte" (released on January 12). A title that refers of course to that of Agnès Varda's film, "Jane B. par Agnès V." (1988), a multi-faceted portrait of the seventies star. Charlotte's film is necessarily more intimate, more "messy" perhaps, it is indeed an act of love of a daughter for her mother, and vice versa: "In my family, we manage more to say I love you through a camera than face to face," she says.
"My approach was abstract, unconsciously I just wanted to get closer to her," says the daughter of Jane Birkin and Serge Gainsbourg, who first followed mom interpreting the works of dad during a tour in Japan. "We got off to a bad start, I asked her questions that shocked her," Charlotte adds. Time passed, and they resurrected the project in New York, where Charlotte had "taken refuge" after the tragic death of Kate, daughter of Jane and her first husband, musician John Barry. "She wanted to play the game again, and I filmed her continuously," adds the actress-director, who then interviewed her mother in her home in Brittany.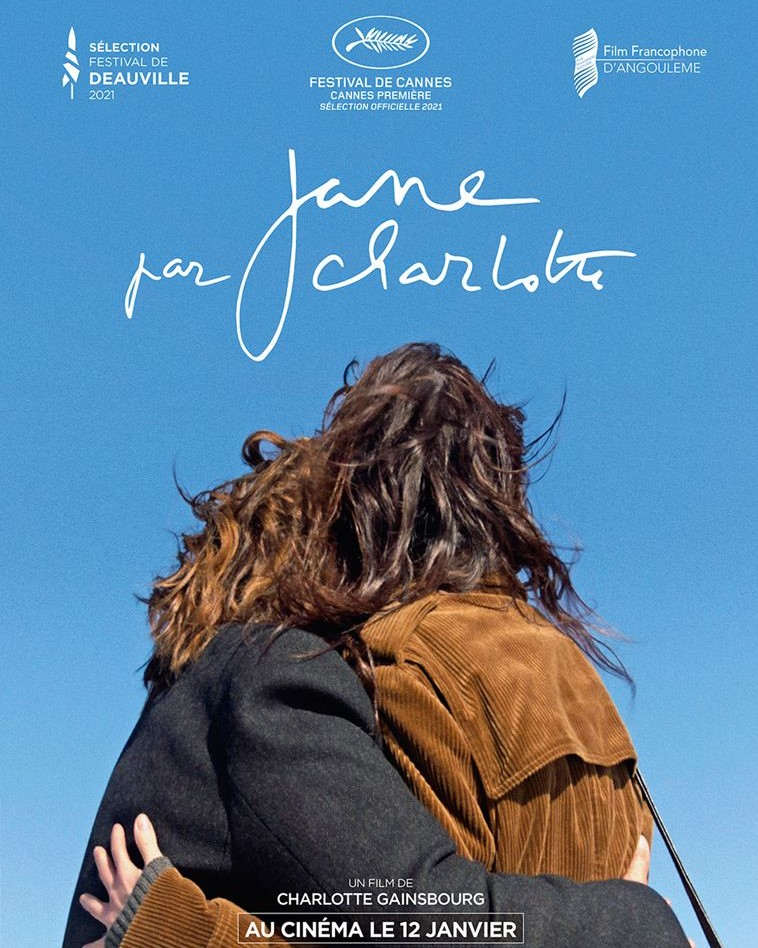 "The idea is to look at you as I have never dared to look at you," Charlotte tells Jane in the film. The first question about their common modesty, one for the other, "I do not know where it comes from" Charlotte is surprised, and already some tears arise. "I felt privileged in your presence, you were much more mysterious to me", Jane tries to answer, who later does not dare to look at the images of Kate as a child. In Brittany, we are at home, it is more relaxed, "Grandma" Jane plants seeds with her granddaughter Jo and talks about getting a new dog.
As intimidated as each other
Together, they went to rue de Verneuil, to Serge Gainsbourg's house, where they used to live together, a place where Jane had never been back for thirty years: "I would never have dared to ask, I didn't feel entitled anymore", she says. Inside, it's "like Pompeii": "Everything is intact, it hasn't moved", the objects, the records, the piano, the man with the cabbage head… and even this large portrait of Brigitte Bardot. Since it is necessary to honor her father and her mother, Charlotte makes a museum of her father's house, and this film an offering to Jane.
One might find this conversation between a mother and daughter, both equally intimidated, immodest, but it never is. Of course, this is a family film, about the Gainsbourg family, so well known and so close to the French; but this moving documentary of intimacy is universal: it touches the heart of all those families where it is so difficult to say that we love each other. Charlotte is very delicate and takes care not to offend Jane, who responds naturally. Both reveal themselves, a lot "Jane by Charlotte", but also a little Charlotte by Jane. No comment!
Patrick TARDIT
"Jane par Charlotte", a documentary by Charlotte Gainsbourg, with Jane Birkin (released on January 12).