In this film by Vadim Perelman, it is thanks to an improbable lie that a man escapes the horror of the death camps.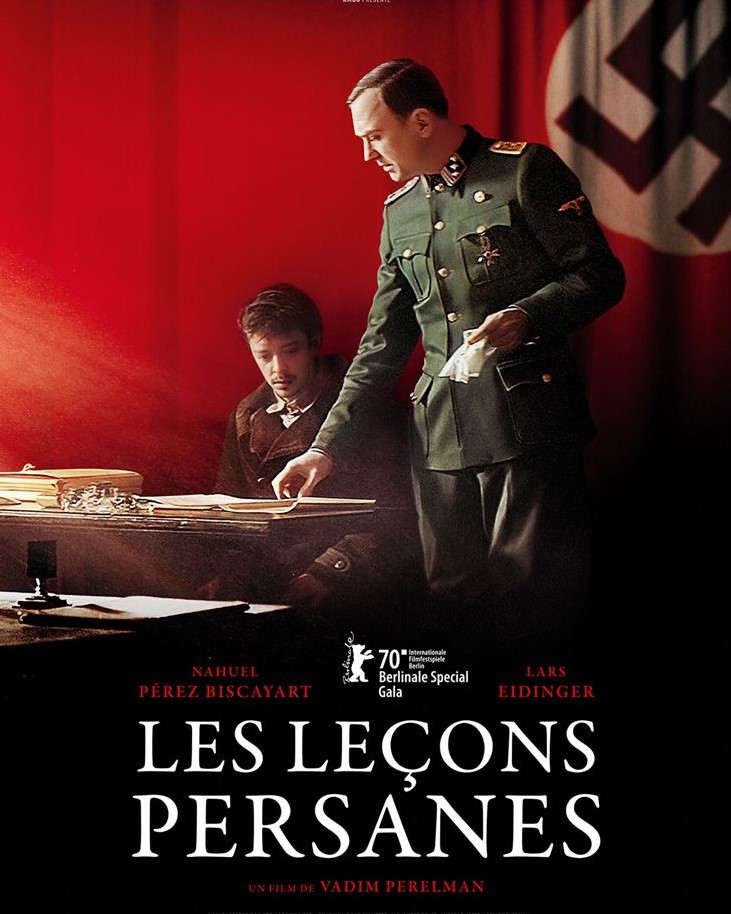 "I am not a Jew, I am Persian", shouts a man who is about to be executed with others in a forest. This lie allows him to escape death, another lie will allow him to survive in an extermination camp, during the Second World War. This character in Vadim Perelman's film, "Les leçons persanes" (released on January 19), is played by Nahuel Pérez Biscayart, an actor seen in "Au revoir là-haut" by Albert Dupontel and "120 battements par minute" by Robin Campillo.
Based on a short story by Wolfgang Kohlhaase, "Les leçons persanes" is also inspired by more or less real facts, stories more or less proven. Thanks to a book, Gilles the prisoner pretends to be someone else, and the Persian he is not ends up in the office of an SS officer (played by Lars Eidinger), who is looking for a "teacher" to learn Farsi, because he imagines that after the war he will go to open a German restaurant in Tehran. Gilles works in the kitchen during the day, gives evening classes to the captain, and at night he creates a vocabulary, a language, with more and more words to invent, more and more words to remember, in order to teach them to his student.
A reconstruction of the Struthof camp
To recreate the Nazi concentration camp universe, Vadim Perelman was inspired by the Struthof camp in Alsace. The horror of the camps has already been represented in the cinema, if only by Steven Spielberg's "Schindler's List", but this film is more similar to Roberto Benigni's "Life is Beautiful", in which a father disguises reality for his son; here, it is a clever deception that allows a prisoner to escape the barbarity.
Suspected, jealous, Gilles knows that he could die at any moment, that his survival depends on keeping his secret, his insane lie. In charge of keeping the register of arrivals in this death camp, he invents words in false Farsi by transforming the surnames of the new arrivals. "The Persian lessons" is then a duty of memory, since it is indeed in the memory of a man that a long and sinister list is inscribed, the names of the victims.
Patrick TARDIT
"The Persian Lessons", a film by Vadim Perelman, starring Nahuel Perez Biscayart and Lars Eidinger (released on January 19).