It is a beautiful love story played by Fanny Ardant and Melvil Poupaud, in Carine Tardieu's film, where tenderness and passion have no age.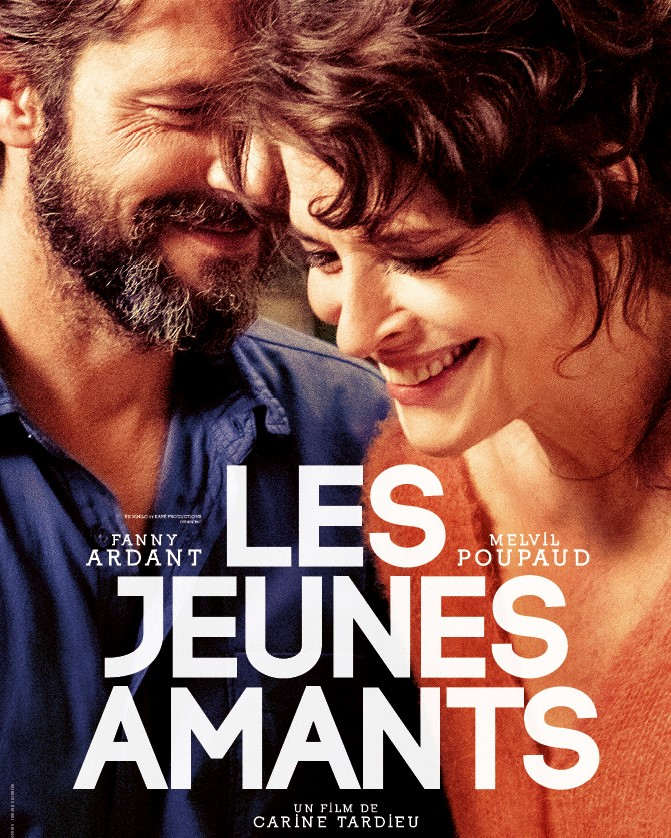 "I'm going to be 71," warns Shauna to 45-year-old Pierre, who is about to kiss her. Fanny Ardant and Melvil Poupaud play "The Young Lovers" in the film directed by Carine Tardieu (released February 2). This love story was the last project of the filmmaker Solveig Anspach, who was inspired by her own mother; after the premature death of the director, the co-writer Agnès de Sacy proposed it to Carine Tardieu, who has in common with Solveig Anspach to make a cinema "a mixture of humor and gravity. And not only: "La tête de maman", "Du vent dans les mollets", "Ôtez-moi d'un doute" for one; "Haut les cœurs", "Lulu femme nue", "L'effet aquatique" for the other… Their films share many subjects, family, tenderness, empathy, femininity…
Fifteen years before they kissed, Shauna and Pierre had already met, furtively: she was at the bedside of her dying friend, in a hospital where he is a doctor. In the meantime, each of them had gone on with their lives. An independent, "flamboyant" woman, the kind who "tiptoes through life", Shauna was now leading a rather solitary retirement. And Pierre was still a doctor in the same hospital, married with two children. By chance, in an Irish house, the old woman and the still young man meet again in Paris and kiss.
"Things happen", that's how it is, they are not so young lovers anymore; at first hesitant, Shauna lets herself be carried away until she behaves like a teenager in love. This is noticed by her daughter (played by Florence Loiret-Caille, Solveig Anspach's favorite actress). He is sure of his love, definitely under the spell of her beauty, of her fantasy. While he tends to lose everything (objects, keys…), he is close to losing his family, his wife (formidable Cécile de France), who at first has a nervous little laugh, gives in to anger for a while, before choosing to be a dignified and benevolent deceived woman.
The body that attracts and the body that lets go
Tenderness and passion have no age in this film by Carine Tardieu, who gently films the first kisses, delicately films the first caresses, and slowly films the passage of time. With the same sensitivity, the director evokes desire, the body that attracts and the body that lets go, illness, old age, fear, both of love and of death. Beautiful moment of complicity also, when mothers and daughters watch together another woman in love, Annie Girardot, in a film by Claude Lelouch, "Un homme qui me plaît".
This autumn sonata is necessarily melancholic, and its performers particularly endearing. Contradicting the adage that there are no more beautiful roles for actresses over fifty, Fanny Ardant is a seductive "lady of a certain age", proving that there are still beautiful love stories for a woman over seventy.
Patrick TARDIT
"Les jeunes amants", a film by Carine Tardieu, with Fanny Ardant and Melvil Poupaud (released on February 2).