Presented at the opening of the Cannes Film Festival, Michel Hazanavicius' film is a funny gore, fake zombie movie and real comedy.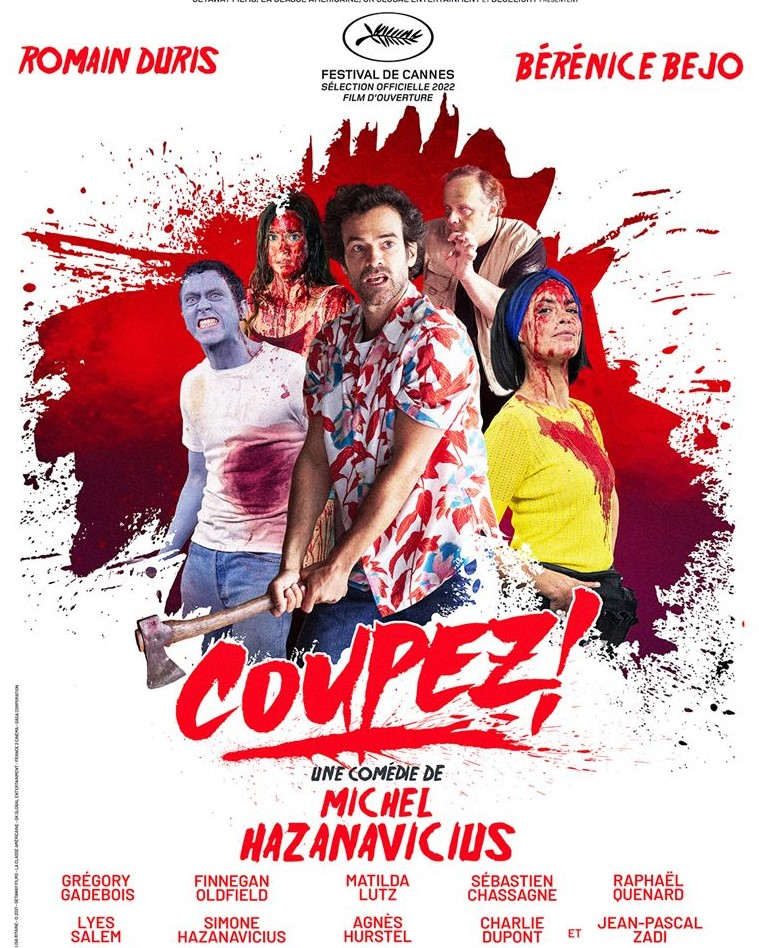 Zombies that don't even scare, bad actors who play fake, a not so good script, not so special effects, a director in a Hawaiian shirt who has a fit, yells at an actress and slaps his main actor… There is a strange atmosphere on this set; more than a curse of the living dead, it's the one of the failed movie that plumbs the atmosphere at the beginning of "Coupez!", a film by Michel Hazanavicius presented at the opening of the Cannes Film Festival (and currently in theaters).
A real-fake remake of the Japanese student film "Don't cut! (One cut of the dead)", itself based on a play ("Ghost in the box"), "Coupez!" is first of all a film within a film, a long half-hour sequence, the story of zombies. After a series of flashbacks in the manner of a countdown, we will later see again this same half-hour but from behind the scenes, the shooting of the film by a team of broken arms, a false making of but a real choreography that shows why and how these same scenes seemed to us well and truly missed. Everything turns into a disaster, but still, you never know in the cinema, you can never be sure of a miracle.
Especially with such a gallery of characters. Romain Duris plays the filmmaker, used to making "fast, cheap, and average" films, transfigured by his work into a live creation. Bérénice Bejo, in a yellow "Kill Bill" t-shirt, has a blast as an actress who practices krav-maga (an Israeli martial art) and is determined to "open the ass" of zombies. There's also the annoying star (Finnegan Oldfield), the pretty, untalented actress (Matilda Lutz, seen in "Revenge"), an alcoholic actor (Grégory Gadebois), the perched musician (Jean-Pascal Zadi), and the daughter of the fake director played by the daughter of the real director (Simone Hazanavicius).
A film about cinema in the making
Filmmaker of "The Artist", whose glorious career began in Cannes, Michel Hazanavicius fell into comedy as a child, shooting the sketches of the "Nuls" before being the director of two "OSS 117". In the pretty playground of a disused shopping mall, he has fun and amuses us with "Coupez", plays with the codes of the horror film, arms and heads cut off, blood that spurts more and more, a girl in shorts terrorized who runs screaming and will defeat in the end those damn ghosts … It's a nice scare and gags repeatedly. A cheesy first degree, then a second more clever one.
Because Hazanavicius is a trickster, his very playful gory entertainment is also a film about cinema in the making. Certainly, by a team that tinkers rather badly than well, but a collective nevertheless guided towards the same goal, to make a film with enthusiasm. That's why "Coupez!" is a must if you like the simple pleasure of the spectator who enjoys what is happening on the screen, with a smile on his face. But there is one rule that cannot be broken: "You don't say "Who's who?
Patrick TARDIT
"Cut!", a film by Michel Hazanavicius (currently in theaters).