Thousands of caregivers have been banned from practicing their profession because they refused to be vaccinated. Without work, without income, some of them tell their story. But also their hopes.
Their names are Caroline Blondel, Gregory Pamart, Carole Fouché, Louis Fouché, Judith Rémy, Éric Loridan and Aurélie Colin. They are all caregivers, doctors, psychologists, midwives… and all forbidden to practice their profession…
Let's remember. On July 12, 2021, without consultation, the caregivers of our country were faced with a crucial choice: keep their jobs by accepting a series of medical injections against Covid-19 or be suspended from their duties on September 15, 2021. By that date, tens of thousands refused the vaccine. They were left without work, income, or support, amidst widespread public and media indifference.
They tell their stories, their difficulties, but also their hopes in an excellent documentary film by Fabien Moine: "Suspended… Caregivers between two worlds".
Fabien Moine: "A programmed collapse"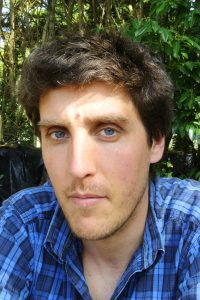 -Fabien Moine, you are the director of a film entitled "Suspended… Caregivers between two worlds". Why this documentary?
The idea is to participate in rebalancing the information about suspended caregivers. Or rather, to fill in the absence of information in the French mainstream media. To create a breach in the omerta imposed on this shameful injustice: to have suspended tens of thousands of people whose fault is not to have accepted a medical treatment still in its experimental phase.
Near me, there are caregivers. Some are suspended and others have gamed the system. In both cases, it is revolting not to be able to be sovereign of one's body. I have great admiration for suspended caregivers because they have faced their fate and I find that very courageous and inspiring. I often find in them a passion for their work, a love for others and high values that contrast with many sanctimonious tray doctors who treat them as irresponsible egotists without knowing them.
I wanted to show the humanity of these people so that we could discover their story and have a human as well as a technical counterpart on their vision of this crisis. There is also, from a selfish point of view, the need to do something for them, because after the anger, the shame came to me, in a certain collective laissez faire… while the population was asked to applaud them a few months before.
-Seven caregivers, "suspended" from their duties for refusing to be vaccinated, testify to the violence with which they found themselves without work, from one day to the next, without income, without help, without a professional future. How did you choose them, knowing that there are thousands in the same situation?
Some are friends, others acquaintances, and some are very recent encounters. I wanted to show different practitioners (general practitioner, surgeon, psychologist, anesthesiologist, cardiologist, midwife, researcher). They are above all human beings rather than technicians. I wanted to share their humanity and their faith, because one of the ambitions of the documentary is to propose another vision of health: more human and integrative, collegial and based on the needs of the patient.
It was therefore necessary that the people interviewed were already in transition in their practice.
-This documentary film invites us to reflect on our health care system, but also, beyond that, on the future of our society. What is the message?
The message is clear: the system as a whole is undergoing a programmed collapse by supranational authorities. There is no longer any place for humans, whether they are caregivers or patients. So the first goal is to show this, to accept to look at the acting, tentacular totalitarianism in the face. Once this violent and implacable observation is accepted, where the sacrifice of the less docile is necessary to advance this destructive ideology, the time comes to talk about a positive alternative. With in its center a different system of care where each person desiring a better respect of oneself of the other appears in the center of its reason of being. Hence the subtitle of the film "Caregivers between two worlds": that of the all-powerful technology and that to be defined, resolutely based on the Human.
-Where and how can we see your film?
There are screenings all over France referenced on the platform soignants-suspendus.fr, it is a film of exchanges, sharing and debates. And you can see it with free participation here