Renan Ozturk and Freddie Wilkinson's documentary is both an adventure story and a portrait of climber and photographer Brad Washburn.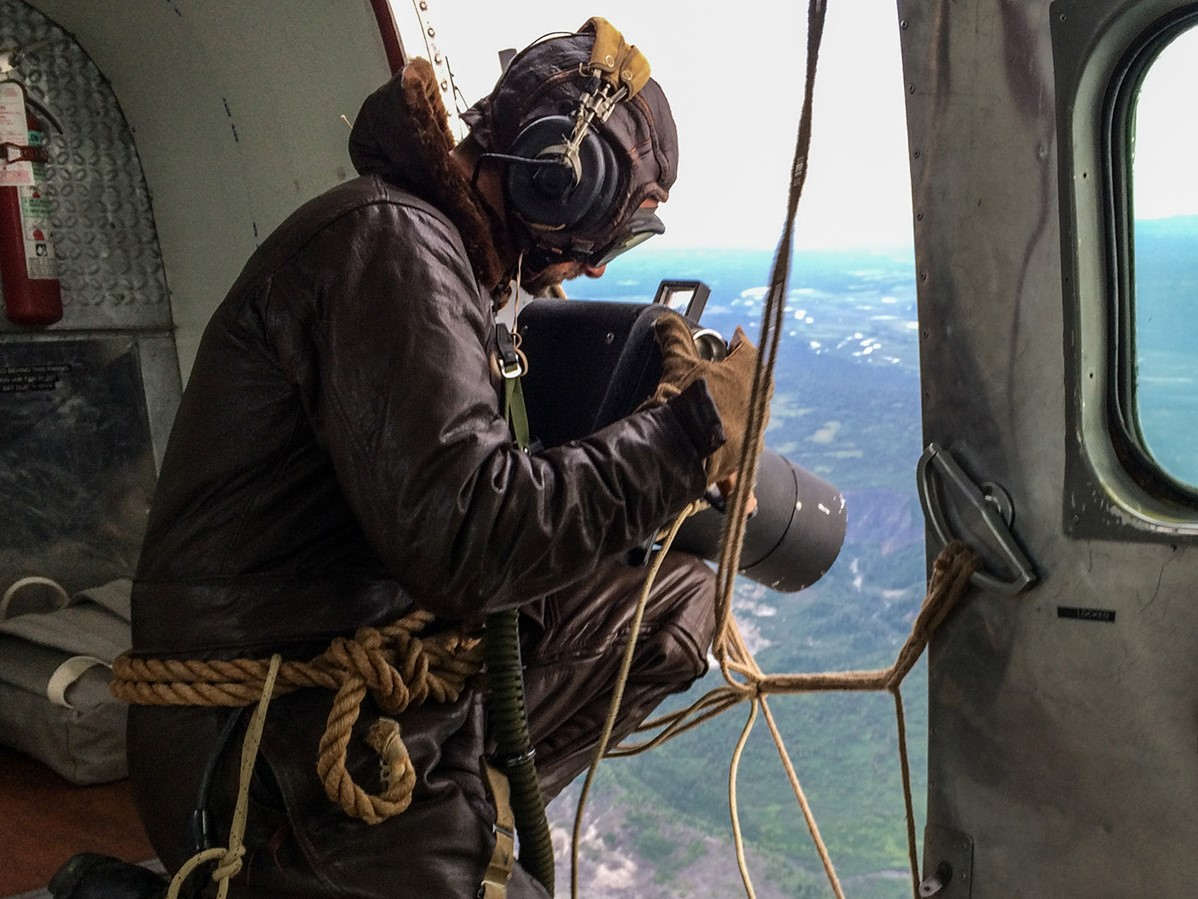 It was a black-and-white aerial photograph, taken in 1936 in Alaska, that triggered both the film and adventure projects by Renan Ozturk and Freddie Wilkinson. A shot of Mount Denali, the highest peak in North America, then called Mount McKinley, taken by "the greatest aerial mountain photographer", Brad Washburn, gave three climbing buddies the idea to chain the peaks of the Moose's Tooth, a kind of mountain jaw.
"Beyond the Summits" (out June 15) thus mixes the adventure story of passionate young climbers with a portrait of Brad Washburn (1910-2007), photographer, cartographer, climber, pilot, explorer… and director of the Boston Museum of Science. Renan Ozturk and Freddie Wilkinson's episodic expedition is sure to delight mountain lovers who are excited to see "people who like to hurt themselves" suffer, fail, try again, and succeed; climbers who want to make never-before-done ascents, seek out the feat and the danger, and climb up there on the ridge.
Waves of snow on the peaks
But the most interesting part of this documentary is clearly the one dedicated to Brad Washburn, this man who flew over the mountains, this couple in fact, since his wife Barbara followed him in many expeditions. Through the open door of an airplane, he took emblematic pictures from the air, participating in the first explorations in Alaska, then unknown territory. By going to see "beyond the summits", this pioneer of aerial photography thus participated in their mapping, he allowed mountaineers to find new routes, and others to discover the beauty of the mountains and the wonders of nature.
Unknown to non-specialists, his influence on climbing fans was enormous, thanks to his "majestic, serene, sublime" images, waves of snow on the summits, large formats captured above Alaska, the Grand Canyon, Mount Everest… or the Chamonix valley, which he discovered in his youth. Brad Washburn had inspired a character to Frison-Roche for his novel "First of the rope", "Beyond the summits" pays him a legitimate tribute.
Patrick TARDIT
"Beyond the Summits", a film by Renan Ozturk and Freddie Wilkinson (released June 15).