After his first film "Girl", the young Belgian filmmaker Lukas Dhont received the Grand Prix at the Cannes Film Festival for this sensitive and intense drama.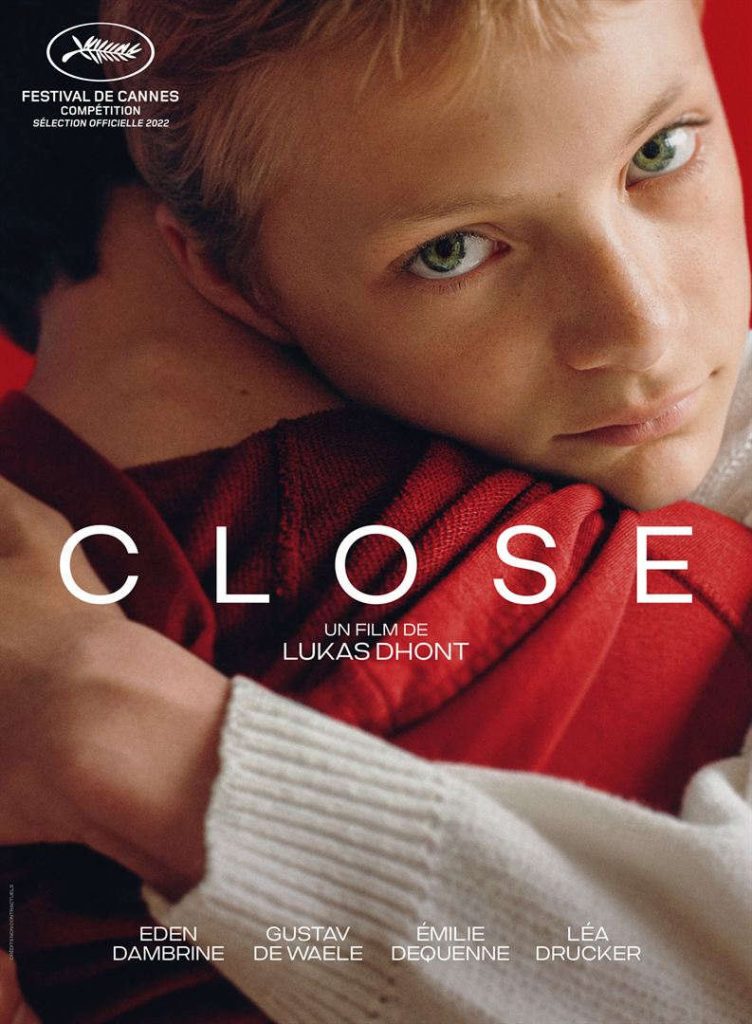 Telling the painful story of a young boy in sexual transition, who spares no effort to become a dancer, Lukas Dhont won the Caméra d'Or (awarded to a first film) at Cannes for "Girl". For his second feature film, "Close" (released on November 1), the young Belgian filmmaker received a Grand Prix at the Cannes Film Festival (ex-aequo with "Stars at noon" by Claire Denis). This tender and touching film, which was also presented at the Deauville Film Festival and will represent Belgium at the next Oscars, is again about adolescence and sexual identity.
In this story of friendship, Léo and Rémi are two inseparable friends, 13-year-olds, one blond and one dark-haired, two angelic faces. They are used to meet on the road by bike, to sleep at each other's place, to spend all their free time together, to share everything, especially games and stories of the children they still are a bit. More than best friends, these delicate boys are like brothers. A closeness, a complicity, which made people talk when they entered college; no, they were not together, they had to assure the curious.
Getting "unstuck" from each other
The inquisitive gaze of others encourages them to try to "unglue" each other, to stop being together all the time, to make other friends, to modify their behavior. The inevitable rivalry will even push them to the point of physical confrontation. Léo, who already works hard in the flower fields with his family, chooses to toughen up even more by playing ice hockey, a virile, brutal, cold sport. Everything changes one day on a school trip to the sea, when Rémi is declared absent.
"Close" is the story of friends who are very close, too close, filmed very closely by Lukas Dhont, with tight shots on the faces, especially those of the two formidable young actors, Eden Dambrine and Gustav De Waele, and of the deeply moving mothers, played by Léa Drucker and Emilie Dequenne. As a filmmaker of adolescence, he evokes the difficulty of being oneself at this age, of living a friendship, a love, the confusion, the trouble, the fragility and the loss of innocence. Lukas Dhont has found his way, he makes "intimate and personal films", sensitive and intense dramas, made of contained sorrow and immense pain.
Patrick TARDIT
"Close", a film by Lukas Dhont, with Eden Dambrine and Gustav De Waele (released November 1).