Jeanne didn't die at the stake in Rouen. The proof? She reappears five years later and leads a well-informed public life as attested by numerous documents.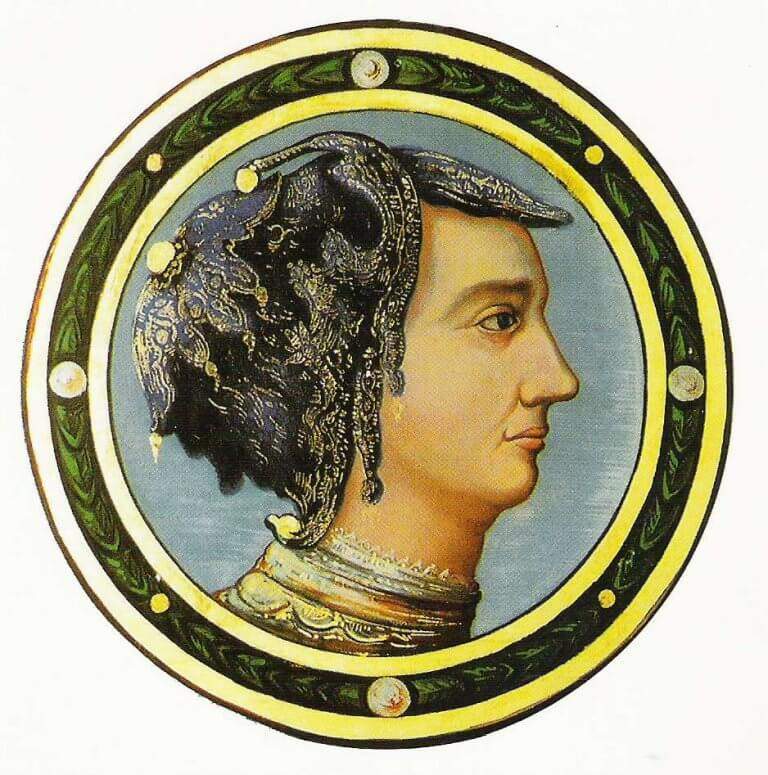 No one can believe that one can live again after death. If Jeanne la Pucelle reappears, five years after the pyre in Rouen, it must be because she was not tortured on Wednesday, May 30, 1431, in the Place du Vieux-Marché. The woman who perished in the flames on that day had "a face embronché", that is to say hidden, says Perceval de Cagny, a chronicler in the service of the Dukes of Alençon. But his identity is unknown.
Joan (who was never called Joan of Arc during her lifetime but simply the Virgin, it was Pope Calixtus III who named her for the first time d'Arc in 1456) Joan made her return to the public square on 20 May 1436.
We know this first thanks to Pierre de Saint-Dizier, parish priest of Saint Eucaire, then dean of Saint Thiébaut and Official of Metz. This erudite parish priest kept a diary of events in his town and in neighbouring countries. He writes that on 20 May 1436 "Jehanne la Pucelle", who had been in France, arrives at a meeting with the lords of Metz. "She called herself Claude (editor's note: in hiding). On the same day her two brothers came to see her there. One was a knight and was called messire Pierre, the other Petit Jehan, a squire, and they thought she had been burned. But as soon as they saw her, they recognized her as their sister and she recognized them as well. »
Jeanne gets married in Arlon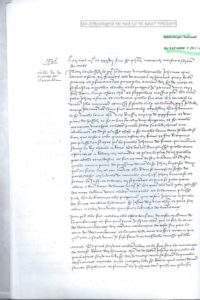 The chronicle of the dean of Saint-Thiébaut then retraces Jeanne's journey from 1436 to 1449 with great precision. The greatest lords come to meet her and offer her valuable gifts, including a horse and a sword. Jeanne went to Notre-Dame de Liesse for a meditation and then went to Arlon, where she was welcomed by the Duchess Elisabeth of Görlitz. She then goes to war on the Cologne side (August 2, 1436, as evidenced by a pass),leaving in a hurry, threatened with excommunication, she finally married the Lorraine knight Robert des Armoises. Robert attended the coronation of Reims on 17 July 1429, he could not have been abused by an adventuress. The couple then came to settle in Metz "as long as they liked it", says Pierre de Saint-Dizier.
Jeanne and Robert left us several documents. Including an authentic copy of the notarial deed of sale of part of one of their properties, in Haraucourt. The marriage contract kept in a study in Fresnes-en-Woëvre (Meuse) would have disappeared during the bombings of 14-18. Numerous chronicles of the 15th century would then take up the information of the dean of Saint-Thiébaut, sometimes adding details.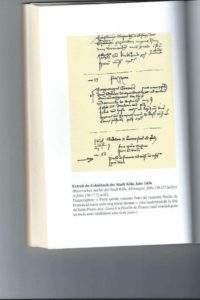 A mystification? Could this woman be a usurper? The lords of Metz who knew the Pucelle well during her epic did not doubt, nor did Jeanne's two brothers. It is true that other imitators have existed, such as Jeanne la Féronne, known as the Pucelle du Mans. This one was quickly unmasked, tied to the pillory before being imprisoned for seven years!
As for this Jeanne-Claude who arrived in Metz in 1436, she has the same physical features as Jeanne the Maid, she also speaks in parables and handles weapons perfectly. Moreover, she has the same memory of events. Finally, to those who would doubt, she can show her two war wounds.
Jeanne in Orleans
As one can imagine, Jeanne's reappearance near Metz is like a bomb in Orleans. We know this thanks to unimpeachable documents: the city's account books from 1436 to 1440.
Thus, the news is known on July 25, 1436. A rider carries a letter from Jeanne la Pucelle addressed to Guillaume Bélier, bailiff of Troyes. Jeanne's brother, Petit Jehan, also comes to Orléans on 5 August to tell that he has seen Jeanne and that she is very much alive. He is offered a festive meal.
Jeanne's companions and personalities of the kingdom flocked to Orleans. On 9 August, Fleur de Lys brings to the city a letter from the Pucelle, the one who freed the city from the English. Fleur de Lys? But he knows Jeanne well since he was her pursuer of arms, a sort of intelligence officer.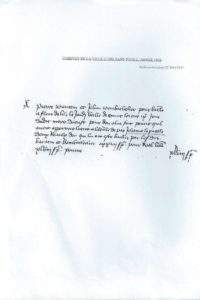 On 2 September, Jeanne sent a letter to the King of France. The King of France does not shout in scandal when he receives a letter from La Pucelle. 18 October 1436, this time it was Coeur de Lys, the herald of arms of the city of Orléans, who went on a mission. He returns after 41 days of a tiring journey. He will tell the story of his encounter with La Pucelle over several days.
In 1439, Jeanne finally arrives in Orléans. Dame Jeanne is now called Jeanne des Armoises. The account books read: "To Jacquet the Priest on the 28th day of July for 10 pints and pints of wine presented to lady Jehanne des Armoises for this 14 sols. »
How can there be any doubt?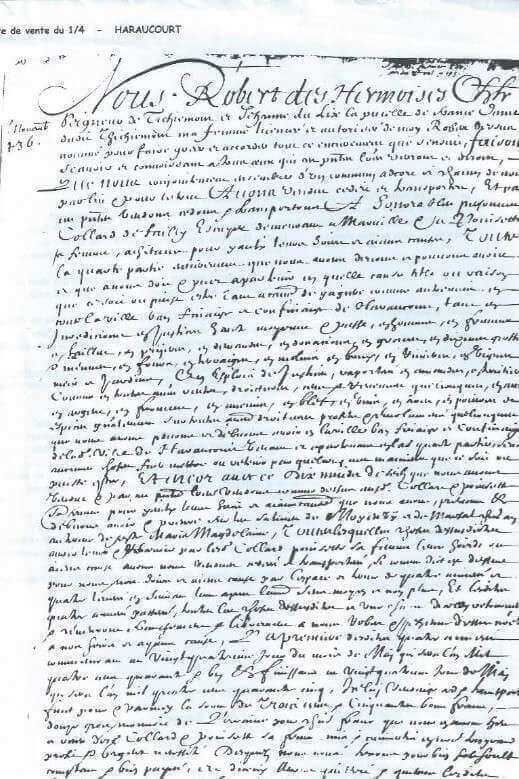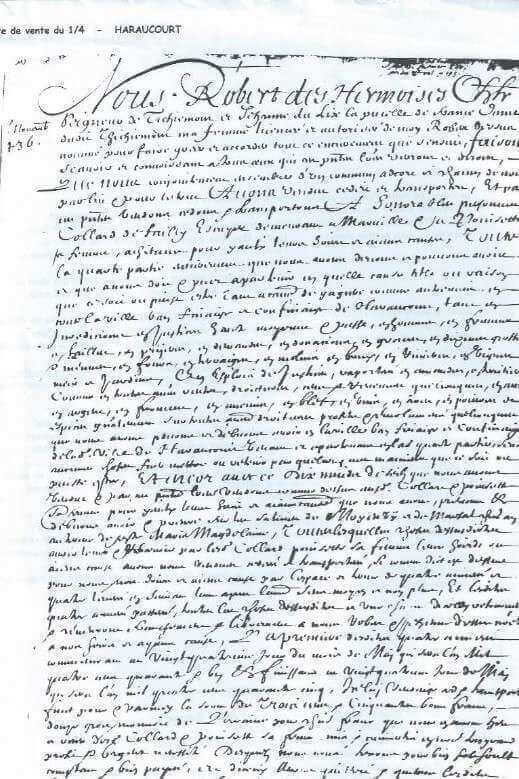 Wine, lunches, dinners are offered to Jeanne des Armoises by the city of Orleans. La Pucelle obviously meets all those she knew during the siege. It seems that she is asked how she escaped the pyre, where and how she lived during all this time.
Let us add that the bishop of Orléans, in 1439, is called Regnault de Chartres, the same one who presided over the commission of Poitiers and who proceeded to the coronation of Charles VII in Rheims.
Neither he nor the people of Orléans took offence at Jeanne's survival. On the contrary, the city will offer her 210 livres tournaments "for the good she did to the city during the siege".
A portrait of Jeanne
After having fought in the Rhine States, then in Le Mans alongside her comrade-in-arms Gilles de Rais, Jeanne left the public arena for good. She settled in Metz, near the church of Sainte Ségolène, with her husband, Robert des Armoises, Lord of Tichémont.
In summer, the couple stays in the Château de Jaulny (now in Meurthe-et-Moselle) where the medallion portrait of Jeanne and Robert can be admired. They also go to Pulligny-sur-Madon and Autrey to visit their parents, Lord Rodolphe des Armoises. Jeanne is very fond of her son, Philippe, whom she often comes to see from Metz and from Jaulny, about 80 km away.
Pulligny then belonged to Jehan and Perrin de Pulligny who, with their brother Gérard IV, erected a church in this village, near their castle, around 1430. Jeanne des Armoises is said to have participated financially in the completion of the work and expressed the wish to be buried there alongside her husband. According to local tradition, they both rest on the right side of the altar.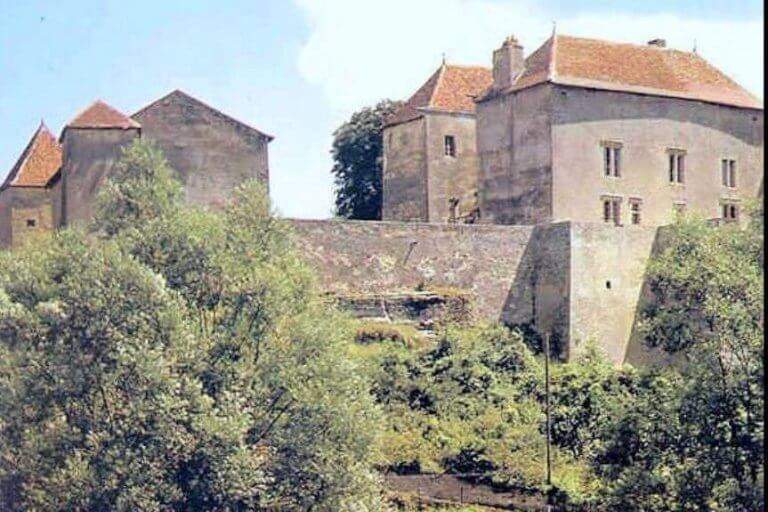 Until the beginning of the 20th century, a plaque above their grave still read: "Ci Gît Haulte and Honoured Lady Jehanne du Lis la Pucelle de France Dame de Tichémont qui fut Fème de Noble Home messire Robert des Hermoises, Chevalier, Seigneur dudit lieu Laquelle Trépassa en l'an Mil CCCC XXXX et VIIII le 4 jour de may (4 mai 1449) God rest her soul Amen. »
The epitaph is said to have disappeared at the time of Jeanne's canonization when Vatican emissaries, including Bishop Eugene Tisserant, were charged with erasing the traces of the presence of the Virgin in this church. Jeanne's remains would have been transferred to a secret location.
It was not until the beginning of the 21st century that a Ukrainian scientist, Sergei Gorbenko, claimed to have found "the skull and skeleton of Joan of Arc" in the royal basilica of Cléry Saint-André, near Orléans.
This is what we are going to tell you.
(To be continued: "I found the skull of Joan of Arc" 6/6)