A few small events show us that the French as a whole, their elected officials, their journalists and commentators have rather blurred views on what it means to produce French.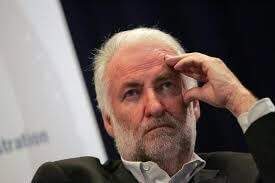 Loïk Le Floch Prigent
The President of the Republic, visiting a factory in Eure et Loir, declares straight away that the installation will produce millions of doses of vaccine that the country needs. Wrong, it is only a question of bottling, the production of the vaccine remains in the USA, and it is a question of packaging materials, there will be job creation but nothing more. Vaccine production may come one day, but it will be another type of facility like the one that exists at Sanofi in Marcy l'Etoile (formerly Mérieux-Pasteur).
Made in Spain
When the masts of the Iberdrola wind turbines for the bay of Saint-Brieuc are announced as being produced in France (in Brittany!) in Brest, in the installations dedicated by the elected officials to "marine energies", the regional people rub their hands: finally industrial jobs! In fact, we learn a little later that the pipes from Spain come to be welded in Brest … waiting to go back to Spain for finishing! More fiction about the "product in France"! And it would be necessary to check whether the welders themselves are not going to be imported because this is not a technical profession where we have trained many specialists.
On February 16, 2021, France-Relance published the list of winners of the automotive and aeronautical modernization funds. An in-depth examination of 248 automotive and 244 aeronautical projects leaves one perplexed: many of the companies belong to foreign companies, European but also Japanese or Chinese, and most of them are subsidies for the purchase of "modernization" equipment not manufactured in France! 431 million. One can legitimately question what is being done with public money. In the worst case, unfortunately frequent, we support industrialists in disarray to buy equipment abroad, when they have already given up the concern of profitability, to compete with 100% national companies which did not ask for aid despite the difficulties of the moment. Financing a Chinese company that has stopped its design office and its research to automate old productions with equipment imported from China, what is the point? Saving jobs? For a year or two? Is that a policy to revive French industry?
No industrial policy
These three recent examples make us jump because they summarize the ambiguities of our lack of industrial policy, which allows us to do anything as long as the communication is acceptable or accepted: "we have good feedback, so everything is fine, we continue".
What do we want and how do we get there, these are the two questions that need to be asked by first clarifying the notions of sovereignty, independence and autonomy.
First of all, an owner is sovereign, and therefore the fact that we have a large number of companies on our soil with a majority of foreign capital should not make us happy. We have a capitalism without national capital, which has not developed pension funds and which has favored life insurances by forbidding them to invest in industry. Not a month goes by without national companies falling into the hands of foreigners, small, medium or large, which penalizes our sovereignty (which is also poorly treated). We must therefore recover our ability to direct national savings towards industry. The search for Franco-German agreements has been destructive in our defense industry, as it has already been in the nuclear sector. Being sovereign means collectively owning the companies that are essential to carry out our sovereign tasks, especially the military and energy.
Holding sovereignty
To be independent in the modern industrial world is to choose one's dependencies, i.e. not to depend for industrial components on a source likely to blackmail deliveries, whatever the reason. This leads to defining at any given moment critical components for which it is absolutely necessary to have sovereignty (and this adds to the previous chapter on sovereignty). In recent months, we have seen our pharmaceutical industry dependent on active ingredients that have been imprudently relocated, and our automobile industry in short supply of semiconductors. When, as in the first case, we have lost our footing recently, a comeback is possible quickly, but in the second case we have given up the fight a long time ago, it will be very difficult to regain control of critical components, and above all it will be very expensive. In both cases this will require us to modify the environmental norms and regulations which are the main reason for moving production: France and Europe wanted to eradicate the chemical industry, they have succeeded too well!
The biotch of vaccines
The third notion, that of autonomy, is just as illusory as that of autarky, the scientific and technical world is open, we have a share in it but we will never be the best everywhere and above all the expenses are so heavy that they must be amortized by attacking the world market.
Let's come back to our three remarks on current events:
As far as vaccines are concerned, our national company Sanofi is now acting as a global company since it is no longer owned by national majority shareholders. It has given priority to its profitability and not to the national interest. It did not invest in time in the new Biotech vaccines, so we do not have today any production of anti-covid vaccines and we also missed the possibility to produce on our soil the Moderna vaccine with its French President, Stéphane Bancel, and also the Valneva vaccine from Nantes which went to Great Britain and Sweden. Sanofi was the world's leading vaccine company and could become so again. We should probably also bring back into the game the experts from BioMérieux who had built the Pasteur-Mérieux-Mérial jewel.
The wind turbine industry
As far as offshore wind turbines are concerned, we can see that the French industry is completely out of the picture. So what's the point of financing the Spanish, the Germans and many others to provide intermittent energy at four times the market price, offering them a twenty-year guarantee and letting them massacre the landscape, the flora and the fauna of the sea, while we don't put our money on our sovereign and independent competence, French nuclear power? Energy is a sovereignty, we have it, let's keep it, let's not spend our money elsewhere.
For the recovery plan, let's try to know first whether we want to help industrial jobs in the short term or French industry. If it's the second choice, then let's remove all production taxes, there are billions of them that are weighing us down, and if we want to avoid new relocations and encourage possible relocations, let's go back to the norms and regulations that force industrialists to leave when they want to stay out of patriotism. And at the same time, let's stop subsidizing our competitors so that they make us disappear or so that they buy us out. Let's be serious, it will change us!