German condom manufacturer CPR GmbH has declared insolvency, blaming sanctions against Russia. 25% of condoms produced by CPR are sold to Russia.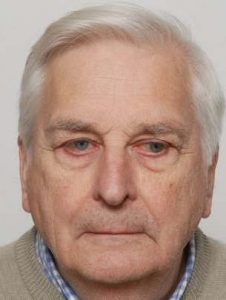 By Robert Harneis
According to German media reports, CPR GmbH, a manufacturer of adult condoms in Lower Saxony, Germany, recently announced that it was no longer solvent and filed for bankruptcy. As the largest manufacturer of condoms in Germany and the largest in Europe, the manufacturer produces more than 200 million adult condoms per year. Before the start of the Russian-Ukrainian war, the company's CEO had expressed confidence in the future.
After the outbreak of the Russian-Ukrainian military conflict, various financial sanctions were imposed by Western countries, which means that the manufacturer's deliveries to the Russian market can no longer be settled in euros, but in rubles. CPR GmbH becomes one of the first German companies to go bankrupt due to sanctions against Russia.
Attorney Karina Schwarz has been appointed by the court as an interim bankruptcy administrator.
210 million condoms per year
Schwartz told the German media "Wirtschaftswoche" that the export business to Russia is very important to the company. After the outbreak of the Ukraine war, the Western sanctions against Russia made the company's business difficult.
Headquartered in Sarstedt near Hannover, CPR is Europe's largest manufacturer of adult condoms, mainly through pharmacies and retail stores, as well as its own online store. In addition, CPR also manufactures and sells condom manufacturing machines for adult products.
CPR, which owns several well-known adult condom brands such as "Billy Boy", "Sico", "Mein Kondom" or "The Crazy Monkey Condoms", has about eight adult condoms coming off the assembly line every second, producing about 210 million condoms per year Adult.
There is growing concern within the EU that sanctions aimed to harm Russia are only hurting the EU and not helping Ukraine.