After that of Thursday, January 9, a new day of mobilization is scheduled for Saturday, January 11 throughout France before three other days scheduled for January 14, 15 and 16.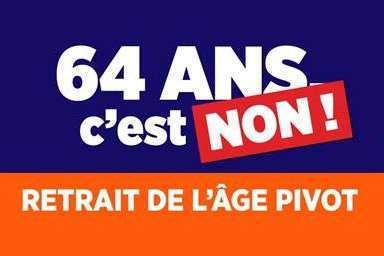 The hostility to pension reform continues unabated. More than a month after the start of the strikes and demonstrations punctuated by memorable days of mobilisation in December 2019 and January 2020, opponents of pension reform will once again be beating the pavement on Saturday 11 January in Paris and other major French cities.
Friday was marked by meetings between the main trade union representatives and the Prime Minister on the "financing conference" proposed by the CFDT, from which not much came out. These meetings took place after the circulation of the government's draft bill on pension reform. This text comes as no surprise, since it is based on the July report by Jean-Paul Delevoye, the government's "Mr. Retirement".
Red line
So we are still a long way from a way out of the crisis, even if both sides of the negotiating table are optimistic? However, the negotiations are still largely stalled on several points, including that of the "pivotal age" at 64, a red line for the so-called reformist unions such as the CFDT or the UNSA. Laurent Berger, leader of the CFDT, said that he is now expecting "action" from Edouard Philippe. The latter announced, at the end of the evening, that he would make concrete proposals this Saturday 11 January.
As for the other trade unions, like the CGT or FO, no question of accepting small measures. They want the pure and simple withdrawal of this project as it is tied up today.
Yellow vests, black dresses
The demonstrations on Saturday 11 January should see CGT and FO union members march side by side, but also yellow jackets and lawyers and a host of opponents of pension reform.
The Parisian procession is due to set off in the early afternoon from the Gare du Nord station to reach the Place de la République.
Demonstrations are planned in all the major cities of France.
In the Grand Est, the website Manif'Est states:
Ardennes (08)
– Charleville-Mézières:
9:30 am : demonstration, meeting in front of the DSDEN, 20 rue François Mitterrand
Marne (51)
– Reims:
10:30 am: event, rendez-vous at Place d'Erion
Meurthe-et-Moselle (54)
– Nancy:
10:30 am : demonstration, meeting at Place Dombasle.
Meuse (55)
– Bar-le-Duc:
10:30 am: demonstration, meet in front of the SNCF station.
– Commercy :
10am : event, meet at the place du Château.
Moselle (57)
– Metz:
10:30 am: demonstration, rendez-vous at Place de la République.
Bas-Rhin (67)
– Strasbourg :
2pm: demonstration, meet at the station square.
Haut-Rhin (68)
– Mulhouse:
1:30 pm: event, meeting at Place de la Bourse.
Demonstration on Saturday 11 January 2020 in Nancy
As part of the national day of action on Saturday, January 11, 2020, a demonstration, previously declared in the prefecture, is planned in Nancy from 10:30 a.m. starting from the Place Mathieu in Dombasle.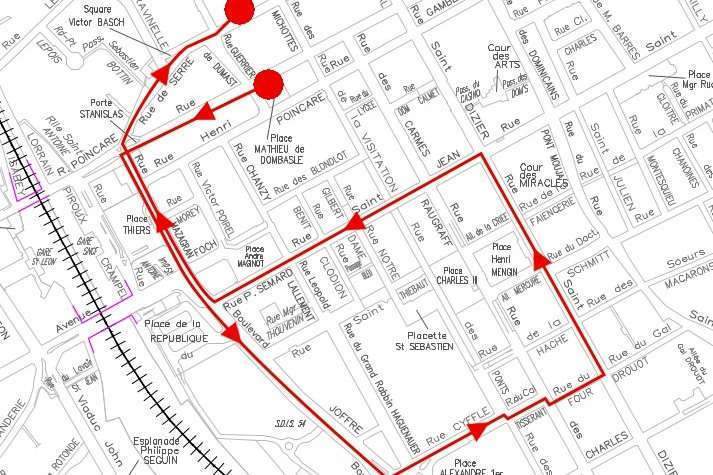 At the same time, a prefectoral decree defines a perimeter within which all demonstrations are prohibited. This is a perimeter between :
– the rue d'Amerval,
– rue Saint-Dizier,
– rue Saint-Georges,
– rue Bailly,
– Guibal Street,
– St. Catherine Street,
– Stanislas Square,
– Héré Street,
– Career Square,
– the Place de Vaudémont,
– rue Gustave Simon.
Anyone who does not respect this decree is liable to a fourth class fine of 135€ (article R 644-4 of the Penal Code).
In addition, in view of the incidents that have occurred during previous demonstrations in Nancy, a security system will be deployed in order to guarantee public order and tranquillity, as well as free access to the city centre.
Eric Freysselinard, Prefect of Meurthe-et-Moselle, pointed out that while demonstrating is a fundamental right protected by law, it must be reconciled with other essential freedoms such as the right to come and go and with respect for public order.