A German man in his 60s is suspected of vaccination certificate fraud, according to police.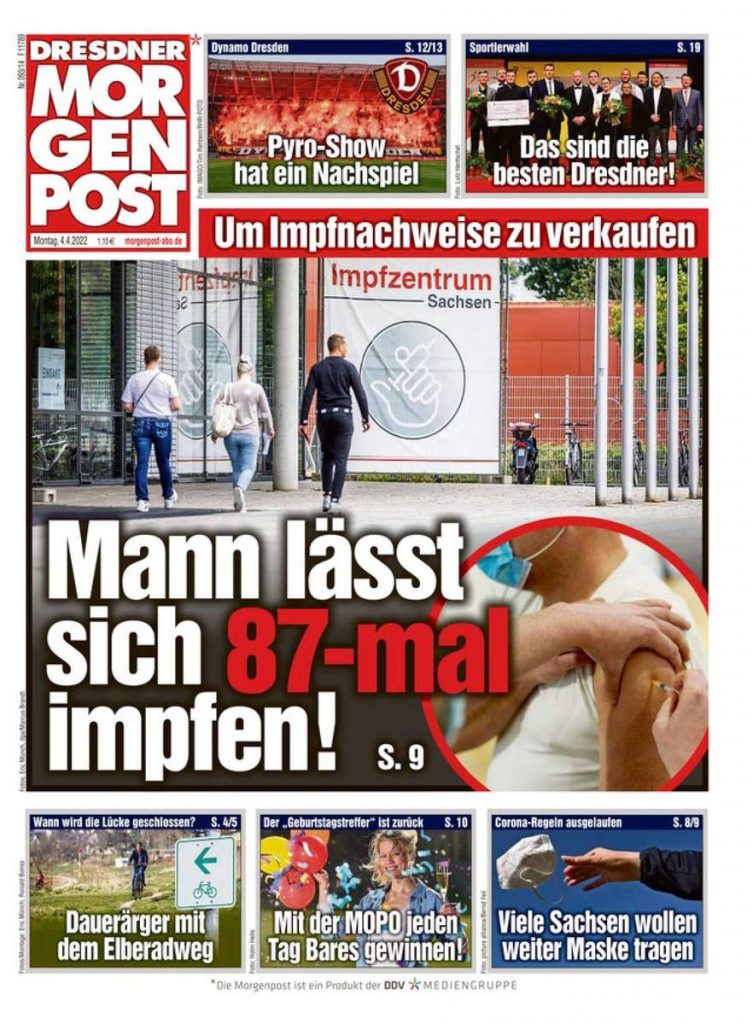 The information was revealed on April 4, 2022 by a German newspaper from Dresden, the Morgenpost, and was picked up by Courrier International. According to these two sources, an individual from Magdeburg, whose identity has not been revealed, would have received 87 injections against Covid-19 in different vaccination centers. He is said to have used the batch numbers of the vaccines to manufacture false vaccination certificates for anti-vax individuals.
No health threat
The question that arises is whether such a large number of doses of vaccine inoculated into the same individual is dangerous or not. Because, obviously, the laboratories manufacturing these vaccines have not tried. But according to the newspapers quoted above, the health of this German does not seem to be compromised. In fact, according to "the regional health authorities of Saxony, the immune system usually ends up "not reacting at all" to multiple booster shots given only a few days apart. So the Magdeburg fraudster should not be any more protected against the disease either."
That's the best one! And could he get Covid-19?