Viewpoint- By announcing the return to freedom after a year of confinement and various restrictions, did the President of the Republic take the risk of a new outbreak of the virus? Decoding.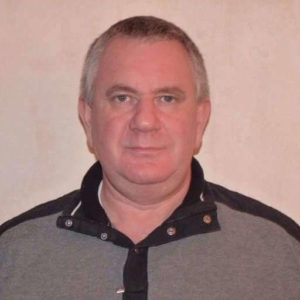 By Bernard Aubin
In some German regions, the State is preparing to close the terraces. This is the case in the Länder where the incidence rate exceeds 100 positive cases per 100,000 inhabitants. In France, the alert threshold, initially set at 50, is now close to 290. The latest figures show an overall bed occupancy rate of 114% in critical care (alert threshold initially set at 60%).
Worrying" variants
Among the sources of optimism, we note however a slow decline in the number of patients hospitalized in intensive care recorded for only a few days. A situation that invites the French Hospital Federation (FHF) to call on the government "not to confuse speed with haste". "The FHF also calls for the opening of vaccination to all publics without condition. It must be said that France is at the bottom of the league in terms of vaccination, with only 24.1% of the population having received a first injection.
Another source of concern is the impact of the various "variants", which are often much more contagious than the virus strain, and against which the effectiveness of current vaccines has not been demonstrated. The English variant is responsible for more than 80% of infections in France. Santé Publique France lists the South African, English and Brazilian variants as "variants of concern". The latter is considered to be 40 to 120% more transmissible and would escape natural immunity (linked to a previous infection) and acquired immunity (thanks to vaccines).
Will the virus regain its health?
The battle against the coronavirus is therefore not won in France, far from it. And the lightening of the restrictive measures could well offer to the viruses the opportunity to regain health. This shows how risky Emmanuel Macron's gamble is. Reserving the announcement of good news, the President of the Republic has offered clarity and hope to restaurant owners, shopkeepers, sportsmen, the world of tourism, fans of entertainment and culture … and the French in general. Any backtracking, for whatever reason, would be politically catastrophic.
It took more than a year of constraints to make us appreciate the virtues of freedom. For how long? A joy that could anyway soon be tarnished by weeping and gnashing of teeth. True to form, the President of the Republic announced yesterday his willingness to reform "until the last quarter of the hour". He added that it will be necessary to repay the debt of Covid, to assume the investments of the future and to balance the current functioning of the country without resorting to taxes. The virus had offered us a break in the social conflicts. The latest announcements suggest that they too will soon be "deconfined".