Viewpoint. From Sunday, Israel will abolish the "green passport" (vaccination pass). It is one of the most vaccinated countries in the world (4 doses) and the one with the highest number of hospitalizations. This raises questions about its health strategy, as Professor Jean-Michel Claverie does here.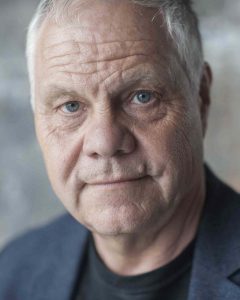 By Jean-Michel Claverie
This crisis will have been one of the most complete fiascos of modern biology, public health and vaccinology (although RNA vaccines are still presented as the invention of the century!) Its course has demonstrated our powerlessness to influence the course of things (if not to delay them a little), the SARS-CoV2 virus making a mockery of our miserable attempts to contain it "for good". It went where it "wanted" (as far as Antarctica!) and when it "wanted", following the course of its evolution by circumventing our successive "barrier" measures, until it decided to become the "nice" Omicron: more contagious but less virulent.
An abysmal debt
It was not us, but him who "decided" the end of the game (he was not amused anymore?). Just imagine what this crisis would have been like if the disease had killed 30% of the patients (e.g.: smallpox) rather than 0.3-0.1%.
In the end, we will have prolonged the life of very old or already very sick people. On the other hand, we have screwed billions of people, amassed an abysmal debt, and sacrificed two years of joy of living (and I hope not, the health) of our youth.
Politically, the "Western" governments have taken advantage of this to trample on the very foundations of our democracies, which we will now have to rebuild foot by foot. It is not won.
*PU-PH emeritus (professor in Public Health & virologist) at the University of Aix-Marseille, Jean-Michel Claverie was co-founder and former vice-president of the French Society of Virology.