Viewpoint. The words of Bruno Le Maire who declares "economic war" on Russia are irresponsible. They could lead to a real war as the former president of Russia Dmitri Medvedev reminds him.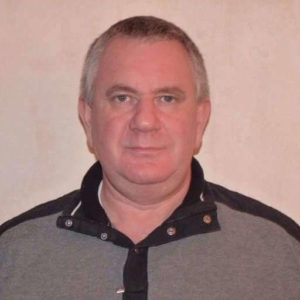 By Bernard Aubin
The fate of the Ukrainian people has aroused unprecedented emotion and compassion throughout Europe. Much more than other conflicts, just as condemnable, which have enamelled the history of the world. No doubt because this time we feel, rightly or wrongly, closer to all these oppressed people.
To dare to face without armor one of the biggest armies in the world to defend one's country, one's culture and one's identity, forces our respect. And leads us to humbly ask ourselves: how would we have acted if we French had found ourselves confronted with such a situation ?
Economic war is also war!
Ironically, Putin, the "eraser", the one who can destroy the world with a single gesture, is now the catalyst for a Europe that has been bogged down for too long in a technocratic-liberal purr far removed from the ambitions of its founding fathers, including Robert Schuman.
The economic retaliation measures inflicted on Russia finally demonstrate the capacity of our peoples to overcome their differences in the face of a major challenge. In France, many compatriots and associations are mobilizing to bring real help to the Ukrainians.
But there remains a limit that must not be crossed. "Be careful with your speech, gentlemen! And don't forget that economic wars in the history of mankind have turned into real wars" replied Dmitry Medvedev to Bruno Le Maire yesterday.
Like a rookie, our Minister of the Economy threatened Russia with a "total economic and financial war". The former Russian President was sending a second warning to France after a first threat clearly made on February 7 by Vladimir Putin. These warnings should not be taken lightly.
Unconsciousness or stupidity
It is to its credit that France firmly supports Ukraine. But for our leaders to have fun provoking a nuclear power capable of pulverizing our country with one of its missiles, without any qualms and for the sake of example, is at best unconsciousness, at worst stupidity.
All the more so since on the other side of the Atlantic, Russia's real rival deliberately remains in the background, keeping score, and is amused to see Europe going to the front in its place, thus naively defending its interests. All the more reason for France to stop playing Russian roulette !
Les sanctions infligées à la Russie sont d'une efficacité redoutable. Nous livrons une guerre économique et financière totale à la Russie.
Nous allons provoquer l'effondrement de l'économie russe. pic.twitter.com/NqB36CbWX4

— Bruno Le Maire (@BrunoLeMaire) March 1, 2022
Today, some French minister has said that they declared an economic war on Russia. Watch your tongue, gentlemen! And don't forget that in human history, economic wars quite often turned into real ones

— Dmitry Medvedev (@MedvedevRussiaE) March 1, 2022