Viewpoint. Europe's largest atomic power plant, Zaporizhia, in Ukraine, was hit on Friday by Russian military strikes. A warning to be taken seriously.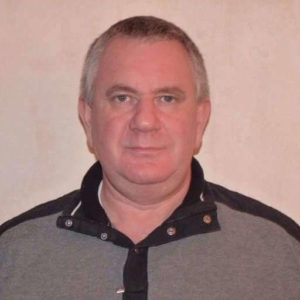 By Bernard Aubin
The simple observation of Putin's attitude towards his people, his opponents or during his meetings with other heads of state allowed us to quickly identify the character: a cold, calculating and forward-looking leader, frustrated and proud, a deliberately predictable warrior, ready to go all the way. A "madman" ready for anything, as many of his compatriots call him. But whose dangerousness had not been taken seriously in France… until recently.
A symbolic target
The recent attack on the Zaporizhia nuclear power plant in central Ukraine, the largest atomic power plant in Europe, demonstrates Vladimir Putin's desire to escalate, whatever the consequences. If the weapons directed against the power plant belonged to the classical arsenal, the damage, in terms of radiation, could have been equivalent to that of a nuclear bomb. And we, French, would not have been spared. Fortunately, the sensitive installations were not affected.
"The worst is yet to come
This serious act illustrates, if it is still necessary, the character's up to no good. Jean-Yves le Drian and then Emmanuel Macron warned us: "the worst is yet to come"… The warning is not only addressed to the Ukrainians… However, a large part of us still does not seem to be aware of the danger of the situation for our country, for Europe, and for the World.
On February 7, during his meeting with Emmanuel Macron, Vladimir Putin clearly threatened France with reprisals if it supported "the opposing camp". These remarks, however, were very significant and did not cause any stir among the population, nor did they provoke any reaction in the media. A serious error of appreciation!
A madman ready for anything
Do we need the Russian army to knock on our door or for us to be irradiated by a rain of missiles launched from both sides of the Atlantic for us to finally open our eyes?
As we have already written, our French leaders would be well advised, while remaining firm and providing the necessary humanitarian aid, to cease all provocation against a "crazy" character who has just demonstrated this morning that he is truly ready for anything.
Perhaps it is also time for us to extricate ourselves from the virtual and superficial world in which we indulge, before events inflict us with a worse tomorrow.
What could be this "worse to come"? A war, perhaps nuclear, in which France would be involved? Without reaching that point, it is clear that the conflict will have an immediate impact on our daily lives. To the point that if certain deficiencies were to appear on essential products, the internal stability of our country could be seriously threatened.
We are also sitting on another bomb… social.
All the more reason to anticipate…