Viewpoint. The former Secretary of State for the Budget denounces Emmanuel Macron's plan to bring back the idea of giving bonuses rather than increasing salaries, thus depriving the State and Social Security of revenue.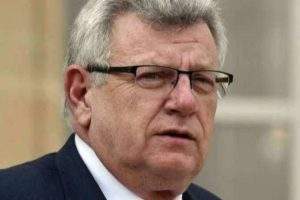 By Christian Eckert
The first tracks of Emmanuel Macron's project are just like him: seductive, perverse and harmful…
As usual, it is in line with the general observation that work is insufficiently remunerated. This reality is further amplified by the international situation which generates a rise in prices, energy, raw materials and therefore generalized to all household expenses. The sharing of this observation makes the character attractive and could well augur the proposed remedies.
Alas, once the diagnosis is made, the solutions are likely to offend rational minds:
Avoiding price increases could be achieved through tax cuts, especially VAT, even if temporary. This would have the merit of softening price increases and preventing the State from mechanically "profiting" from additional revenues on the backs of the French. The current government is dismissing this out of hand.
Bonuses instead of wages
Making life easier for households should also mean higher wages. A better sharing of the important profits of companies should be an incentive, both in terms of feasibility and ethics. The minimum wage or the index point for civil servants are levers that allow the government to act in this area, and negotiations between social partners can also contribute to this. Here again, the Government excludes any measure in this area.
The first elements of the Macron project bring back the idea of giving bonuses: Inflation bonus, Energy bonus… and especially the "Macron" bonus, which is intended to be tripled. Giving bonuses instead of wages is a familiar trick for the stingy: wages are not easily reduced and a bonus is a "one-shot", revisable by nature when it is not ephemeral.
But the worst is still elsewhere: Macron bonuses are not taxable and not subject to social security contributions (they say charges…). Thus, replacing normal salary with Macron bonuses deprives the State and the Social Security of revenues.
Moreover, these bonuses are at the discretion of the employer
Finally, they only concern certain employees, and obviously exclude civil servants and pensioners.
Paying under the table
In fact, the Macron bonus, which the candidate is thinking of multiplying by three, amounts to authorizing employers to replace wages with tax-free money, not subject to social security contributions: "Paying under the table legally" without the need for cash and hiding.
Replacing salary increases with "Macron" bonuses impoverishes the State, weakens Social Security and legalizes illegal work…
Like others, Anne Hidalgo recommends increasing the Smic by 15% as a first step, to raise salaries in the civil service, especially among teachers, and to encourage wage increases by branch in the private sector. This is effective and fair, and does not call into question the social pact that brings us together.