After the indictment of four Marseille BAC officers and the remand in custody of one of them for violence during the riots, anger is gaining ground and turning political.
On July 20, four police officers from Marseille's BAC were indicted for beating up a 21-year-old during the riots that shook the city on July 1 and 2, 2023.
Immediately, many Marseille police officers gathered to lend their support to their colleagues who, they say, were responding to orders to restore order.
"Putting themselves in 562
The discontent quickly spread to all the city's police stations. Civil servants who are not allowed to strike decided, by the dozens, to go on sick leave. The others are no longer taking complaints or carrying out administrative tasks. On Friday, the Unité-SGP Police Force ouvrière union called on "all police officers nationwide to go on 562 immediately". In other words, to go on strike.
The movement quickly spread to several French cities, where sick leave at police stations multiplied.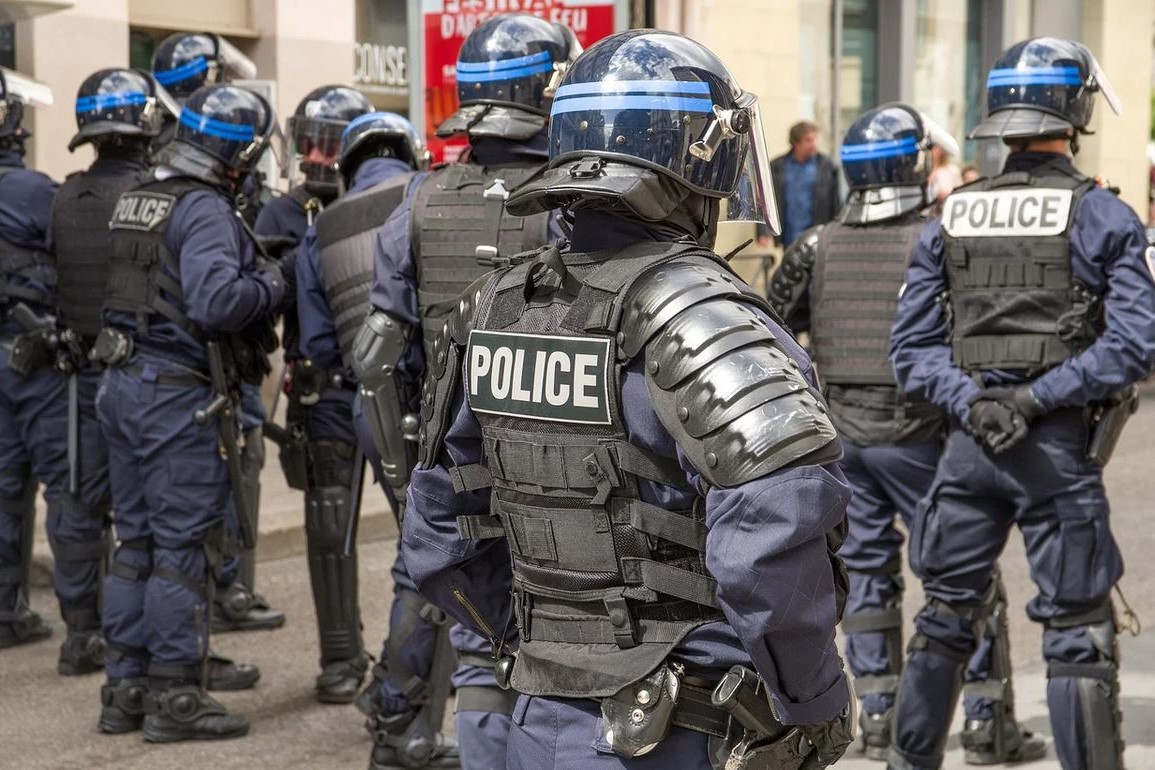 Police versus justice?
It was against this tense backdrop that the Director General of the French National Police (DGPN) paid a visit to the Marseilles police officers. On Sunday, Frédéric Veaux supported his men in an interview with Le Parisien: "Knowing he's in prison keeps me awake at night," he said of the police officer in custody. Generally speaking, I consider that before a possible trial, a policeman has no place in prison, even if he may have committed faults or serious errors in the course of his work."
These remarks have provoked indignation from a number of politicians, notably the elected representatives of the NUPES, but also from magistrates who see in them a kind of pressure exerted on the judiciary.
In a press release, the left-leaning Syndicat de la Magistrature (SM) wrote: "There are some attacks one should never get used to (…) [Frédéric Veaux] publicly calls into question the principle of equality before the law, uses his institutional position to undermine judicial authority in the eyes of citizens, and flouts the constitutional principles of separation of powers and independence of the judiciary."
"Order, order, order"
From New Caledonia, where he gave an interview on the 1 p.m. news on TF1 and France 2 on Monday July 24, the President of the Republic reacted to the imprisonment of the Marseilles police officer with these words: "No one, in the Republic, is above the law".
As for the recent riots, Emmanuel Macron reaffirmed his line of conduct: "Order, order, order."
But who's going to maintain order if police officers, tired, exhausted, poorly regarded, are responding in ever greater numbers to code 562?
Si la police lâche la macronie, c'est fini. https://t.co/2Io9lzxZQy

— Alexis Poulin (@Poulin2012) July 23, 2023
« Un policier n'a pas sa place en prison », selon le patron de la police
➡️ https://t.co/2xuT93JsVm pic.twitter.com/rHiGgewGEr

— 20 Minutes (@20Minutes) July 23, 2023
Nouvelle attaque inédite contre l'État de droit, signée Frédéric Veaux, directeur général de la police nationale.

Notre communiqué de presse ⬇️ pic.twitter.com/vcHP0JtJHY

— SMagistrature (@SMagistrature) July 24, 2023