This time, no more dithering. The main police unions call for an immediate and unlimited work stoppage. It's gonna hurt.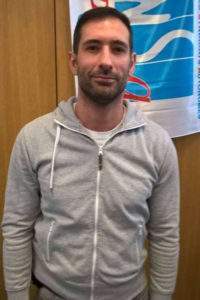 They can't take it anymore. The police are tired of being taken for idiots. For months and months they have been calling for an improvement in their working conditions. Without success. Today, pension reform is taking away the meagre benefits that the profession still offered. They do not want the "low cost retirement" promised them.
The unions Alliance, UNSA and SGP call for "full and unlimited mobilisation and blackout from 11 December 2019". In concrete terms, police officers are called upon to no longer ensure the safety of public figures, to go to demonstrations, to take complaints from police stations….
A pledge?
"When I joined the police, I had a salary half as high as in the private sector," explains Yves Milla, UNSA-Police zonal secretary. But I knew I would get other benefits: a pension at 75% of my salary after 37.5 years of contributions. I calculated that I could leave at 50 years and six months. That was the counterpart. But I quickly became disillusioned. In 2004, I was entitled to an extension of working time. And so a retirement in sight at 57 and a half years old and at 71% of salary.
Today, after 24 years of policing, I am still being changed the rules of the game and my initial contract is being changed. And besides, I'm told that I'm a rich, privileged person. What privileges are we talking about when there is a suicide in the police every 5 days, when you can't see your wife and kids every night, when you get beaten up during demonstrations, when you pay €0.97 for night hours, when I make penalty payments that are paid one time out of three?
All colleagues are in the same situation. It's unbearable. Do we know that in the police, there is no nursery for children, no canteen for lunch. Worse: we no longer receive our uniforms! Some young colleagues work in civilian clothes. We can't take it anymore, we're done! »
They leave the police force
Already, the police officers have decided to no longer sit on the Departmental Technical Committee, the CHSCT, the Reform Commission, the Joint Administrative Commission and all those bodies that govern the lives of the 120,000 police officers, including 97,000 Peacekeepers.
"We are entering into resistance," says Yves Milla. There is no longer any social dialogue with the Minister of the Interior, Christophe Castaner. Many colleagues have taken on secondments. They're leaving the police force. For many, definitely. »
The thread is broken between the base and the department. The situation is all the more explosive as the entire country enters an area of severe social turmoil.