The President of the Grand Est Region, Jean Rottner, calls for collective and massive solidarity. He launches the operation "masks" to help the healthcare personnel and professionals exposed to the virus.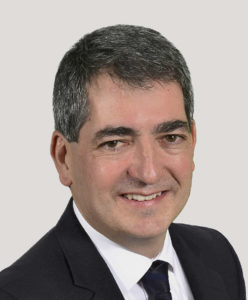 "Today, we need you and your donations more than ever to equip and protect our healthcare workers who fight against Coronavirus every day. Without you, without your energy, without your encouragement, the Great East, and more broadly our country, will not be able to stop this epidemic" explains Jean Rottner.
350 000 masks already collected
"I would particularly like to thank all the donors, international, national, regional and national companies and industries that have been able to act with responsiveness and humanity via social networks. To date, and thanks to this mutual aid, we have collected more than 350,000 FFP2 masks. They are already available or will be available very soon via pharmacy networks and intended for healthcare professionals in the most affected territories (Bas-Rhin, Haut-Rhin, Moselle and Vosges)".
Textile companies in the Grand-Est mobilised: at least 500,000 masks per week
"But we need even more material. That's why we started producing masks locally. Some production has started, others will soon be: in Alsace, Aube, Moselle and Vosges thanks to the help of our companies, our economic partners and the textile industry, who are getting involved en masse.
Objective: 1 million masks per week. This is a challenge that we must collectively take up. It's a vital issue".
A massive order abroad: 5 million masks
"In addition, we have ordered more than 5 million masks from foreign production chains for all professionals exposed outside the hospital: those who care for the elderly, the security forces, those who allow economic activity to continue… We have to give them confidence and the mask shows our willingness to protect them.
Today, "we are at war". A war that we must win together, with combat, solidarity and above all #RestezChezVous " counsellor Jean Rottner.
Merci à toutes les entreprises qui nous ont permis de récolter 350000 masques en 24h!

La mobilisation continue !
Une adresse mail pour nous contacter : masques@grandest.fr

Je sais pouvoir compter sur vous tous ! pic.twitter.com/8sd9aghrmB

— Jean ROTTNER (@JeanROTTNER) March 21, 2020