An open letter from Florence de Changy, a French journalist in Hong Kong to Martin Hirsch, Director of the Assistance Publique-Hôpitaux de Paris.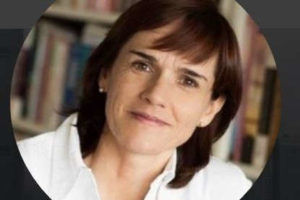 Dear Sir,
I am a journalist based in Hong Kong, reporting for Le Monde, Radio France and RFI. I am sending you this letter, which was initially destined to my friends (some of whom are doctors but also potential influencers of our country's decision makers) as well as to some colleagues. After having discussed the issue with a few of them, some suggested I contact you directly.
Like everyone else at the moment, I am witnessing the seriousness of the situation. And yet, based on my experience here in Hong Kong there seems to be a blindingly obvious solution, capable of at least slowing the aggravation of the situation. Warning my next of kin ahead of time proved useless. Despite our experience and testimonies from Hong Kong, many of my family members and close friends have been contaminated by Covid-19 more or less severely. Others will not escape.
For over one week now, the French government has put the majority of the population on lockdown to prevent people from contaminating each other, by even stopping walks in the fresh air. These extreme "Chinese style" measures will not be viable or sustainable for more than a few days. On the one hand, the French people will not be as obedient and patient as the Chinese people. On the other hand, the social and economic impact of these measures are likely to prove greatly disproportionate compared to the impact they'll end up having on the containment of this epidemic.
In contrast, the Hong Kong example has proven that when an entire population starts wearing face masks as a means of individual and mobile confinement the spread of the virus can basically be brought to a halt. Despite extremely challenging circumstances: close proximity to the first epicentres (Wuhan and Guangdong), one of the densest demographics on the planet (seven and a half million inhabitants most of which living in confined spaces with high proximity in daily life), and huge interaction with potentially contaminated populations (with lots of cross-border exchanges until the shut-down of the border with China in late February), Hong Kong currently counts only four deaths, yes four….
I am therefore stunned to hear the French authorities continue to claim that wearing a mask is useless or practically useless. Such statements seem extremely serious and irresponsible in a time when, on the contrary, everyone, not just medical and police forces, should be encouraged to wear masks.
There seems to be scientific consensus on the fact that this virus is propagated essentially by mini droplets of infected saliva which everyone emits in more or less quantity, not only by coughing and sneezing but also by eating, speaking, etc… The mask, even if of bad quality, is therefore the most obvious first physical barrier in the propagation of this virus. Though it is true that it protects quite badly, it must be worn and used to protect others. Example: several Hong Kong taxi drivers who were wearing masks found themselves contaminated because their passengers were not wearing masks. In this regard, when a doctor is examining a potentially infected patient, it would be arguably more efficient that the patient wear a mask to protect the doctor rather than the opposite…
It seems therefore essential to promote universal mask wearing as a civil act of public interest. In an outbreak, every individual should consider him/herself as a potential carrier, and protect others from themselves, not the opposite. It is this message which seems important to get across to the population.
As soon as they saw the spectre of SARS emerge (end of January 2003), the Hong Kong people started wearing the mask again as one, overnight and in spite of the important shortage which they also had here. The Hong Kong attitude was all the more admirable because it was done essentially against the government recommendations. Here, like in France, governement advised that only medical staff and patients should wear masks.
Washing your hands is step 2: useful once the virus is already on computer keyboards, escalator ramps, bank notes, coins, credit cards, door handles, touch screens, fruit stalls, shopping trolleys… However wearing a mask reduces greatly the spread of the virus in advance. This reasoning seems elementary.
While one of my sisters, a doctor in Versailles (and mother of five children) struggled to find her weekly allocated quota of 18 masks (with most pharmacies out of stock), China is currently producing them at full speed. I have just interviewed someone in Hangzhou who confirmed he could deliver millions of masks to France in a few days. It is therefore wrong to say that masks are not available. As you probably already know, many Chinese factories transformed their production lines to produce masks (of different qualities going from single use ones to very high standards). However, France has set up certain restrictions (attached the Prime Ministers' decree from the 13th of March 2020) which seem to be hampering the import and distribution of masks in France.
Flooding the French market with masks and imposing their use by all would allow for a quick lift of confinement measures. Masks could be subsidised or distributed free of charge and this would still cost a lot less than the massive consequences to the "Chinese style" confinement. If given a choice between wearing a mask as a measure (among others) of mobile self-confinement or being physically confined in their homes the French will not hesitate.
I thank you for your attention and sincerely hope that this testimony will be useful to you and will encourage the French authorities to quickly evolve in the way they are handling this crisis in order to adopt more efficient and human solutions, starting by mask wearing as a form of individual mobile self-confinement. I remain at your disposal.
Sincerely yours,
Florence de Changy