Five lawyers, two local councillors and a doctor have just created the "Association Grand Est d'aide aux victimes du Covid-19". To address the legal consequences of the epidemic. A first in France.
They are lawyers from different legal disciplines, all members of the Metz bar. Laurent Paté, Xavier Iochum, Olivier Hurault, Agnès Biver-Paté and Vincent Guiso did not want to remain spectators of the health and human drama being played out before our eyes. They wanted to help, in their field of competence, all those who, directly or indirectly, are victims of the coronavirus. In particular, those who continue to work to "ensure the continuity of services" essential to life in society: healthcare personnel, of course, but also cashiers, police officers, garbage collectors and so many others. Because they risk their lives by going to work.
"The current regulations do not protect the many workers, 'first on the job', who must expose themselves to a contagion from Covid-19, explain the lawyers. Our goal? To prevent these contagions and ensure fair compensation for those who get sick."
An industrial accident?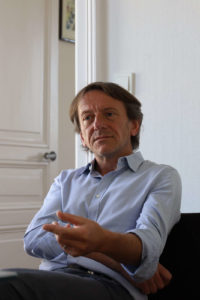 This was the starting point of the thinking behind the creation of an association called Grand Est d'aide aux victimes du Covid-19, whose articles of association have been filed with the Metz court. The five lawyers were joined by two elected representatives (from Moselle and Meurthe-et-Moselle) and a doctor.
In a press release, the founders specify that the association's aim is to "help people affected by Covid-19 infection and their personal and family environment, to meet their social, legal and moral needs". Whether they are public or private employees. But also elected officials involved in the field during the first round of municipal elections.
"We consider that the pandemic which strikes our societies can be assimilated to a gigantic work accident, explains Me Laurent Paté, president of the association. But the law of 1898 was not designed to deal with an epidemic. The disease is not an accident at work. Covid-19 should therefore be listed as an occupational disease. »
Solidarity and equality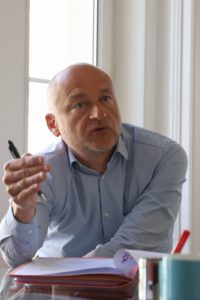 The association therefore intends "to assist individuals in the constitution of individual files for the management of losses related to the infection in order to achieve fair compensation, to assist structures and employees in the implementation of prevention plans at work, to assist economic structures in relation to the difficulties induced by the crisis. »
The twelfth paragraph of the Preamble to the Constitution of 27 October 1946 provides that: "The Nation proclaims the solidarity and equality of all French people before the charges resulting from national calamities", recalls Mr. Xavier Iochum. The implementation of this principle must guide the compensation of victims. »