Whether they are French expatriates in faraway lands, tourists or foreigners stranded in France, there are several thousand of them being held far from home. Here are some examples.
A real headache for the French still stranded abroad because of the Covid-19 pandemic as leptitjournal.com, the expatriate newspaper, reminds us. They were more than 250,000 outside of France to have made a request for repatriation at the beginning of the health crisis. In March 2020, many countries had just closed their borders, ports and airports. Impossible to return home. A crisis unit was set up at the Ministry of Foreign Affairs. More than 200,000 French people were repatriated from 169 countries around the world (tourists or expatriates).
Six months later, they are still several hundred, still stranded abroad. For more security, if you plan to travel abroad, it is advisable to register on the Ariane platform of the Ministry of Foreign Affairs. You will receive the necessary information and safety instructions by SMS.
Here are two examples of French people blocked because of the Covid-19.
Fabrice in Malaysia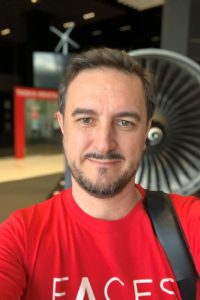 Fabrice Godeau, originally from Burgundy, has been expatriated to Malaysia since January 2001. He is currently Sales Director of Vision-Box, a Portuguese start-up specialized in biometric technology. He has been confined, like all other Malaysians, since March 17, 2020. In August, the authorities decided to extend the confinement until December 31, 2020.
The situation is very oppressive," explains Fabrice Godeau. Neither I nor the other expatriates know when we will be able to see our families in France again. There are young people who have passed the baccalaureate and left for France. But they can't come back to see their parents. »
Fabrice also specifies that it is impossible for him to return home or to make his business trips. He adds: "We have resumed an almost normal life in Malaysia. But wearing a mask is mandatory everywhere and all the time. Anyone who violates the law risks a hefty fine or even arrest by the authorities. »
Cécile in Metz
Cécile, 20 years old, a student in the Netherlands, is stranded … in Metz. Her parents work in Laos. Family life is complicated.
Cécile is in the third year of a Bachelor's degree in International Relations at the University of Leiden in the Netherlands. Her parents live in Laos where her father has been a researcher in history for two years, after a stay in Thailand.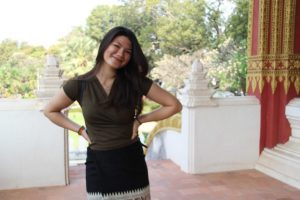 I was on vacation in Laos in January 2020," explains Cécile. I came back to the Netherlands to resume my second semester classes. But after a month of classes, the university had to close because of the coronavirus epidemic. So I went to Orleans, where I have an uncle and an aunt. I stayed there until August. But then I preferred to come to Metz where I lived with my parents between 2011 and 2016. I still have many friends there. I am staying with the parents of a friend. »
Cécile takes her courses online. She can't go to Laos. There are no planes and, in any case, the country has closed its borders. But if she feels safe in Metz, she worries for her parents because, she says, "the health structures are not as developed in Laos as in France". And her parents worry about her, so far away from them.
However, the young student sees a positive aspect in this situation: "I'm taking advantage of this rather special period to take my driving test. Until now, it was difficult for me because I'm always on the move. »