The president of the Union des métiers de l'industrie hôtelière (UMIH) of Meurthe-et-Moselle and UMIH Formation France, Michel Bédu, is already thinking about the post-health and economic crisis.
"The behavior of the French has changed with the health crisis: teleworking has developed, people no longer eat lunch outdoors, they order takeaway food. Our professions will have to take this into account and adapt," says Michel Bédu, President of UMIH 54 and UMIH Formation France. "What has been happening for the past year is unprecedented. All the cafés, bars, restaurants, hotels, but also casinos, bowling alleys, discotheques and thalassotherapy centers were closed during the first confinement, between March and May 2020 and they have been closed again since October. It is estimated between 25 and 50% depending on the region, the number of establishments that will disappear. The operating losses are colossal. It is an economic disaster. »
One million assets
In fact, the hotel industry is paying a heavy price for the Covid-19 pandemic. Considered as one of the locomotives of the French economy thanks to its 200,000 or so local establishments, the hotel and catering sector is the 6th largest employer in France with nearly one million employees and a turnover of 70 billion euros. It is true that France is the world's leading tourist destination (82 million tourists/year).
In any case was, until the appearance of the coronavirus, at the very beginning of the year 2020. Tourists did not come and the coffee shops remained closed. And many things have changed.
"During the first containment, many restaurateurs did take-away sales, it worked well, says Michel Bédu. We may have to offer something else to people who no longer go to restaurants, to adapt to the new demand from those who only want take-out. But all our members want to work. »
Artists of the kitchen
The job of cook is a passion job. We are artists of the kitchen," smiles Michel Bédu. And an artist who doesn't work is a sad artist. Looking at musicians, actors, singers who can't perform, they are like us, very unhappy. »
The president of UMIH 54 is pinning all his hopes on the forthcoming reopening of cafés, bars, restaurants, discotheques, thalassotherapy centers… He remembers: "in March 2020, the weather was very nice during the confinement. If we had the same weather for the reopening in March 2021, we could take out the terraces, receive customers, life could start again… Because everyone wants to go out and eat out. And we will be happy to serve the customers".
300 apprentices in training
The UMIH 54's Training Center for Hotel Industry Professions welcomes 300 young people aged 16 to 30 on apprenticeship contracts.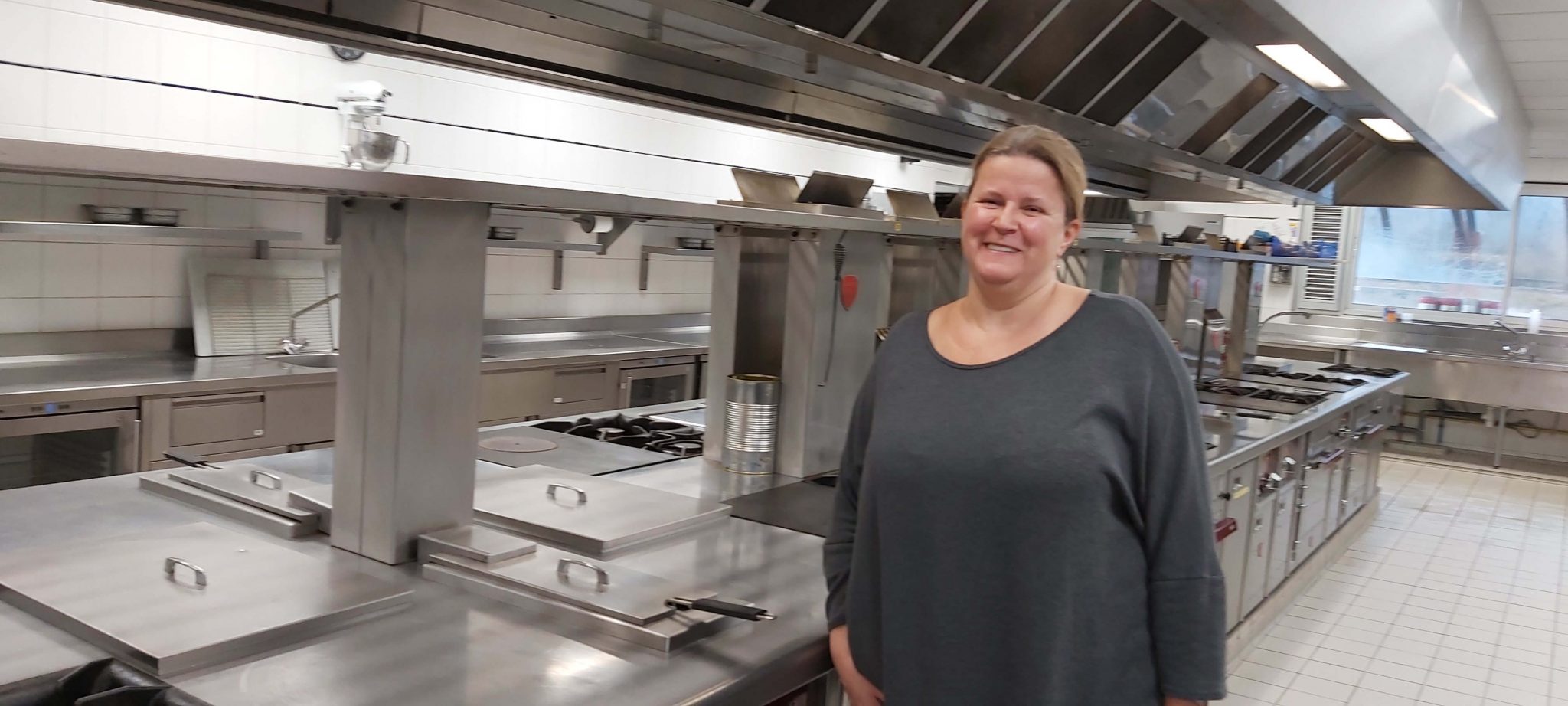 Michel Bédu, who presides over the destiny of UMIH Formation France, is proud to point out that the CFMIH in Meurthe-et-Moselle, rue Henri Bazin in Nancy, offers work-study training under employee status to around 300 young people on apprenticeship contracts.
These apprentices, including some twenty undocumented migrants (with the Departmental Council as tutors), are preparing various diplomas in the hotel industry: CAP cuisine, CAP marketing, restaurant dessert cook, professional certificate in the service arts and restaurant marketing, etc.
They all have a contract with a company," says CFA Director Sophie Zorner, who herself began as an apprentice, before taking a CAP (vocational training certificate) in catering, followed by a professional certificate. With a degree in cooking and then in sommelier, she became a hotel and restaurant teacher before managing the training center.
The apprentices who spend one week a month in the establishment are trained by nine teachers. They have access to professional equipment during their courses. An application restaurant open at noon, two or three days a week (normally) serves as a practical work station. For the rest of the time, the apprentices are allowed to eat the small dishes they have prepared themselves. Nice, isn't it?