Intriguing epidemic of Covid in the nursing home "Nos Tayons" in Nivelles, Belgium. Which questions the scientists.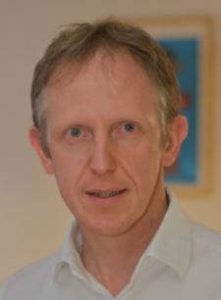 By Jean-Michel Wendling
The Belgian facility has seen a wave of infected residents despite a full vaccination conducted with double doses in January of this year. According to director Anne-Catherine Roobaert, whom we contacted, "the critical phase is behind us.
Half of the vaccinated residents have been infected and 12 deaths
To date, the balance sheet is as follows: nearly half of the 117 residents fully vaccinated in January (Pfizer vaccine) were infected between May and June," explains the director. Fifty-five residents were affected, including 52 of the 117 vaccinated (44%). Unfortunately, we have 12 people who were vaccinated and who have died, and 2 diabetics in an unstable situation who are currently hospitalized. The results are therefore very serious and raise questions.
It is well known that vaccination is never 100% protective, but in the case of this establishment, we are far from what is announced. The experience of Nivelles is the proof. It is the Indian variant that has been identified in the majority of these elderly people.
Caregivers too
Three of the four unvaccinated people (75%) were affected but without serious consequences for them: one of them is asymptomatic and another is currently on oxygen but is doing well.
Family visits had resumed and a good number of residents felt safe and were in the common rooms and in the dining room: as soon as the first cases occurred, on May 17, these measures were suspended and a confinement was put in place, says Anne-Catherine Roobaert.
On the caregivers' side, about 20 people were also contaminated among the 135 staff of the establishment, 60% of whom were also mostly vaccinated with the Pfizer vaccine and some with Astra Zeneca.
Questions about the vaccines
Vaccination coverage of 60% of caregivers in contact with residents was obtained, which may seem insufficient. Insufficient vaccination coverage of caregivers is probably the first "hole in the wall".
Barrier measures such as hand washing, which is still very much in need of improvement in the general population and among visitors, and the wearing of masks also remain key elements in the protection of the vulnerable.
In concrete terms, the experts are now interested in the conditions under which the vaccines were stored and administered. Air quality analyses are also being carried out in coordination with Professor Emmanuel André: equipment has been installed for this purpose and the results will soon be revealed.
Encouraging results
A more thorough tracing will be done to know where the patient zero can come from," adds Anne-Catherine Roobaert. In addition, we are continuing to test. Residents and staff will be serologically tested today and we will be doing two PCR tests a week until we have no more new cases. "
The latest PCR tests performed last week yielded encouraging results. Of the residents who have been negative so far, only two have tested positive (with mild symptoms) and isolated this time. Among the staff, it's even better, no one is positive anymore.
"This outbreak in a nursing home is an alert that must be taken very seriously. We can't rely entirely on vaccination for our entire strategy to fight the pandemic," explained Professor Antoine Flahaut to our colleagues in the Atlantico newspaper. "Vaccination is of course a very valuable ally in the fight, but we have seen that it requires a very high level of coverage to be effective.
An epidemiological investigation
Clinical trials have shown that vaccines are very effective, including in the elderly, and all the data from Israel and the United Kingdom have shown very good protection against the virus. Will the variants call these results into question? We don't have enough hindsight yet on the duration of immunity conferred by the vaccines, but in this case, the complete vaccination is 4.5 months old.
Why did Covid-19 infect so many vaccinated people and why did it cause so many deaths, when the nursing home has been spared until now? Why such an impact when the vaccination rate is close to 100% among residents and nearly 70% among staff? The epidemiological investigation must answer these questions. Everything will be scrutinized," explains Lara Kotlar, spokesperson for AVIQ, the Walloon Agency for Quality of Life. We really want a 360-degree investigation to understand what may have happened there. This is still an isolated case and we hope it will remain so… "
*Dr. Jean-Michel Wendling, a specialist in occupational health prevention in Strasbourg, is a scientific consultant for infodujour.fr and FrenchDailyNews.