Norway, a NATO member, has called on the US-led military alliance to stay away from its border area near Russia, saying the country's own armed forces will take care of the strategic region.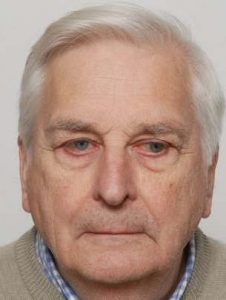 By Robert Harneis
Recently appointed Norwegian Foreign Minister Anniken Huitfeldt has called on NATO to keep its planes and warships some distance from the country's northernmost areas.
"It is important for NATO to be militarily present in our immediate surroundings. But very close to the Russian border, we believe that we do it best ourselves, with Norwegian planes and Norwegian frigates. It is fundamental for us," she told Norwegian newspaper Verdens Gang.
Huitfeldt said that she sought dialog with the United States and Britain about the presence of their vessels and aircraft in the border area.
"Russia a legitimate and natural cooperation partner"
"It is in Norway's interest to take care of these areas on its own, with the Norwegian defense forces," she added.
Norwegian analyst Tormod Heier commented "The USA considers Russia a strategic competitor. Norway does not consider Russia a strategic competitor, but rather as a legitimate and natural cooperation partner in the same area in which the Americans want to deter Russia," he said. "This means that Norwegian and American interests don't always coincide."
US military activities in Norway and its neighborhood have increased over the past few years.
But the main concern is over a possible military conflict on the Ukraine Russian border, as the West accuses Moscow of planning a military invasion against Ukraine and increases military activities in the region to support Kiev.
The Kremlin has repeatedly denied that Russia plans to invade Ukraine and sees NATO support for the country as a threat on Russia's western border. Military expert Xavier Moreau says that, in fact, Russian forces are not assembled on the Ukraine border but 150 kilometers inside Russia. At the same time he points out Russia, like any other country, is entitled to put its armed forces where it likes within its own territory.
The more nuanced approach
The Norwegian government's position reflects that of General de Gaulle in the 1960s when he withdrew France from NATO's military committee for the same reason that American interests did not necessarily coincide with those of France, particularly in the event of nuclear war.
The Norwegian Foreign Minister chaired the Barents Euro-Arctic Council meeting on 26 October, where she said she wanted to strengthen relations in the north.
Regarding Russia she said "We disagree on a lot, but we also cooperate well in many areas where we have common interests".
A day ahead of the meeting she met with Russian foreign minister Sergei Lavrov in Tromsø, where they also put flowers on the grave of fallen Soviet soldiers. Huitfeldt also received an invitation from Lavrov to visit Moscow.
The more nuanced approach to Russian relations comes after the change of government following elections in Norway in September 2021.