A new vaccine ("Nuvaxovid") from the American biotech company Novavax has been approved by the European Medicines Agency (EMA).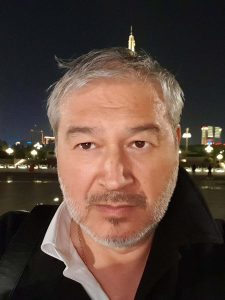 By Jean-Marc Sabatier*
The European Medicines Agency has just authorized Novavax's vaccine, which uses a more conventional technology than that of mRNA vaccines.
It is a so-called "recombinant" or "subunit" vaccine, with a recombinant protein (modified protein S), and is therefore different from current mRNA vaccines, viral vectors, or inactivated viruses.
Composition : Five micrograms of antigen (pre-fusion form of the modified protein S including the transmembrane domain) and fifty micrograms of adjuvant, including Matrix-M (a derivative of saponin from Panama wood).
Advantage : Injected amount of fixed antigen (potential deleterious effects should be transient as the spike protein will be degraded without possible renewal).
Major drawbacks:
The vaccine relies on the viral (modified) spike protein, which is itself deleterious if it is able to bind to its receptor ACE2 of the renin-angiotensin system (and also the TLR4 receptor of innate immune cells). This is all the more likely because it appears that the modified spike protein has the ability to associate to form trimers (like those present on the surface of the virus, called spicules).
The spike protein must be that of the historical "Wuhan" strain which disappeared about 18 months ago; thus the real efficacy of this vaccine could be much lower than described, especially with the emergence and preponderance of delta and omicron variants of SARS-CoV-2.
ACE2 : angiotensin-2 converting enzyme
TLR4 : Toll-like receptor-4
*Jean-Marc Sabatier, Director of Research at the CNRS and Doctor in Cell Biology and Microbiology, affiliated with the Institute of NeuroPhysiopathology (INP), at the University of Aix-Marseille. Editor-in-Chief of the international scientific journals: "Coronaviruses" and "Infectious Disorders – Drug Targets".