"Everyone has his reasons", in the film by Iranian filmmaker Asghar Farhadi, awarded at Cannes. A dramatic fable between Kafka and Shakespeare.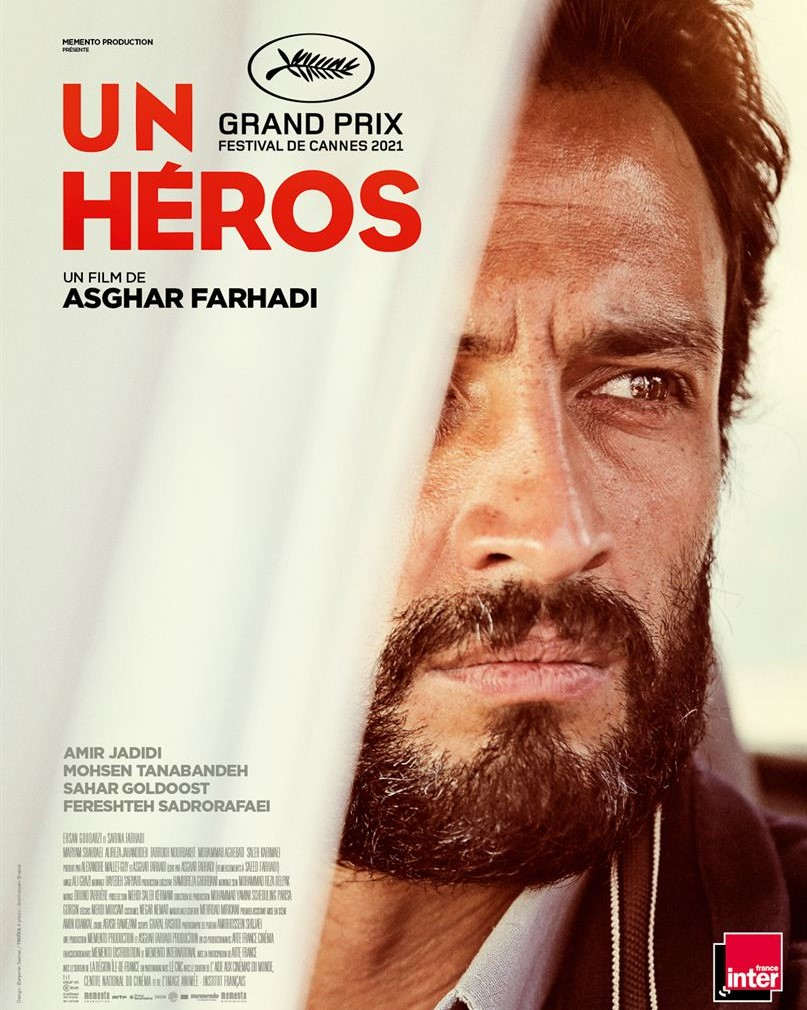 Although he has made a few films in Europe, "The Past" in France and "Everybody Knows" in Spain, it is usually his country, Iran, that director Asghar Farhadi tells his story, with films such as "About Elly", "A Separation", "The Client"… and now "A Hero" (to be released on December 15), which won the Grand Prix at the Cannes Film Festival and was subsequently selected by the Deauville Film Festival. But as Iranian as they are, they are also universal stories, in which he explores the humanity and complexity of human relationships.
Thus, when Rahim (played by Amir Jadidi) gets out of prison for a short leave, he is not yet the "Hero" of the title. He only thinks of finding his beloved, his son, and especially of convincing his creditor to erase a part of his debt and to withdraw his complaint, which would allow him to get out of prison for good. But the lender is not understanding. Rahim thinks he is saved thanks to a bag full of gold coins, found in the street; he is tempted to sell these coins to pay his debt, but finally decides to return the bag and coins to its owner.
Shown as an example and then pointed out
It is this gesture that makes him a hero, he gives interviews, appears on TV, is praised on social networks… With his blissful smile and his air of a beaten dog, Rahim is shown as an example, he is awarded a diploma, people mobilize for him… But he has been the victim of a scam, the woman to whom he gave the bag, whom he believed to be the owner, has disappeared. And a first lie leads him into a spiral: the sincerity of the not-so-discreet hero is questioned, his so-called good deed and his smile become suspect. He is dropped, rejected, pointed at, manipulated by the police, the media, the prison management…
An "ordinary individual", Rahim has been a "hero" in spite of himself and then considered a zero, just as much in spite of himself. He is neither one nor the other. It is the honor of a man, certainly naive, his confusion, that Asghar Farhadi evokes; but also the readiness of the crowds to lynch what they have adored, the so-called social networks being only an amplifier of hatred, and the ambiguity of facts and gestures. This film thus looks like a fable, a drama between Kafka and Shakespeare, whose moral would be that "everyone has his reasons"; the creditor also having his own is not the "villain" that one might have thought, and Rahim is not as heroic as public opinion would have liked.
Patrick TARDIT
"A Hero", a film by Asghar Farhadi (released on December 15).