Shot in the Morvan countryside, this film by Arnaud Malherbe is a fantastic tale, between fantasies and nocturnal fears.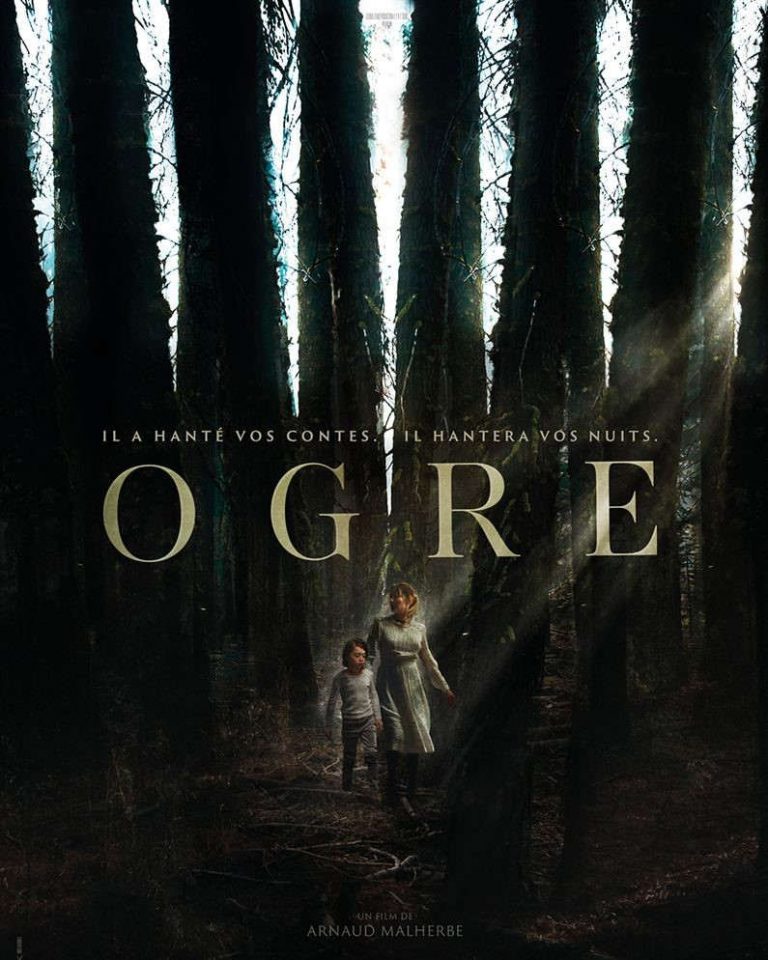 Creator of the series "Chefs" (France 2) and "Moloch" (Arte), Arnaud Malherbe has given his first film a title that announces the color, "Ogre" (released on April 20). It is indeed a tale, a fantastic tale, shot in a peaceful village of Morvan (the film received the help of the Region Bourgogne Franche-Comté), where a disturbing creature prowls. What a young mother and her eight-year-old son, Chloé and Jules, don't know is that they have come to live in the village, in an isolated house overlooking the valley.
Coming from the city and fleeing a violent husband and father, they are ready for a new life, arriving there with the hope of a second chance. Chloe (played by Ana Girardot) is the new teacher at the school, where she will inevitably have her son among her students; Jules (played by the young Giovanni Pucci) is a slightly different boy, suffering from deafness, he wears a hearing aid, whose volume he modulates as it suits him.
Men armed with rifles patrol the fields and woods, looking for a wild animal that has slit the throats of animals in the area. Mistrust becomes terror after the disappearance of a child. One dark night, Jules sees a monster behind his bedroom window, senses that something is going on in the area, and discovers that he has a gift, a sort of little bird master. Chloé is not insensitive to the intriguing doctor (Samuel Jouy), who has "the devil's charm".
"Images and sensations"
"I was brought up in the countryside and had a room away from the rest of the house for a long time", says the director, "so I had a close relationship with darkness and night sounds from a very early age. All of this undoubtedly generated fantasies, images and sensations in me. Arnaud Malherbe has recreated these images and sensations in his film, creating a climate, an atmosphere, with many effects, notably through the sounds, sometimes muffled to share with the spectator what the child hears or does not hear.
Selected in competition at the Gérardmer Fantastic Film Festival, after having been presented at the Deauville Festival, it is a "contemporary ogre film", a new example of "the affirmation of a French fantastic genre cinema", like recently "La Nuée" or "Teddy". This "Ogre", which makes us pass the sound barrier, evokes both the phantasmagorical and the nocturnal fears. As always in this kind of films, what we do not see is often more frightening than what is shown. And like children who like to scare themselves at night and invent stories, in the end, we can still choose between the imaginary and the real.
Patrick TARDIT
"Ogre", a film by Arnaud Malherbe, with Ana Girardot, Samuel Jouy and Giovanni Pucci (release on April 20).