The music is as light as the content in this whimsical comedy, directed by Eve Deboise.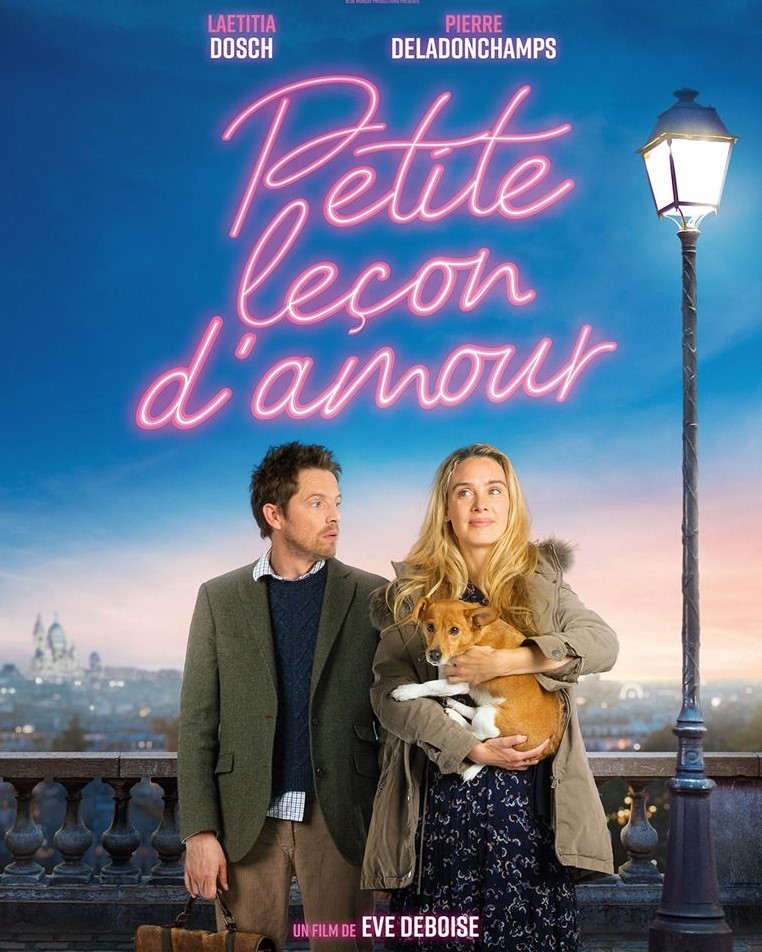 Bringing two strangers together is a classic recipe for romantic comedies. Eve Deboise (who shot "Paradis perdu") also uses this scheme in her "Petite leçon d'amour" (released on May 4). The first unknown, Julie (played by Laetitia Dosch), is discovered at the pharmacy, where she wants to buy a pregnancy test; a banal act that turns into a sketch, announcing the rest of the film, which is a series of sketches and secondary characters.
In a bar in front of a high school, Julie continues her purchases: a club-sandwich and a glass of champagne, paid for with a check that we imagine to be bad. On the seat next to her, she discovers a red cardboard folder containing copies of math homework and a love letter. A letter that she guesses was written by a high school girl to her teacher, and ends with a threat to commit suicide at dawn. The young woman then decides to find the teacher, Mathieu (played by Pierre Deladonchamps), whom she finds when he leaves a meeting with the principal. Determined to convince the teacher to find the girl, and to prevent her from ending her life, she imposes herself in her little car and her little life.
Encounters from a night of trouble
Tired, stressed, unshaven, the teacher with the old raincoat already has many worries: he is in the middle of a divorce, is struggling for the custody of his daughter, sleeps in his little car, and is turning into an alcoholic. Julie is not much better: a dog-walker that she misplaces, she is a female ball and chain, a bit crazy, making up lies and getting into trouble. This is what happens throughout the night when Julie and Mathieu search together, in Paris and its suburbs, for a certain Oceane, who would have written the famous letter. As clueless as each other, they meet a series of people (a pharmacist who quotes Confucius, a turtle who has answers to everything…) during this night of troubles that will nevertheless do them good.
We can see that they have to get out of the darkness and go towards the light, but we can't wait for the day to break in the early morning. The film is wrapped in a light music, but unfortunately as light as the content; this modern tale, which wants to be whimsical, playful, skates in the dark and falls flat (rhythm, acting, scenario?). This "Little lesson of love" and life is certainly not a lesson of cinema.
Patrick TARDIT
"Petite leçon d'amour", a film by Eve Deboise, with Laetitia Dosch and Pierre Deladonchamps (released on May 4).8