Javier Bardem plays a cynical boss in "El Buen Patron", a delightful tragicomedy by Fernando Leon de Aranoa, a success in Spanish cinema.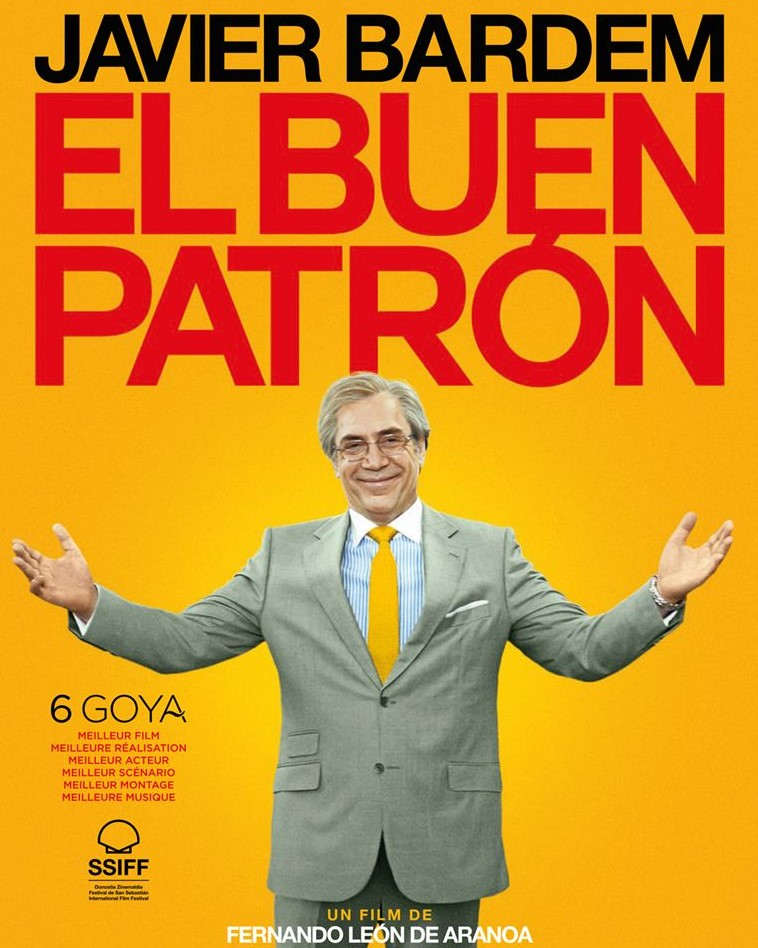 Presented in the spring at the Rencontres du Cinéma de Gérardmer, Fernando Leon de Aranoa's film "El Buen Patron" (released June 22) had previously received six Goya awards, the Spanish film awards, including best film, best director, best screenplay… and best actor for Javier Bardem, who jubilantly plays the so-called good boss of the title. Blanco presents himself as an old-fashioned boss, close to and appreciated by his employees, firmly running the family scale factory, whose motto is posted in large letters on the walls of the workshops: "Effort, balance, loyalty".
The film tells the story, day by day, of a hard week for the boss. Straightening the out-of-control scale at the factory entrance every day is certainly annoying, but it is the least of his troubles at the moment. His mind is thus very busy with a regional competition in which his company is a finalist; he can already see himself hanging the trophy in its reserved place, in the middle of his well-endowed collection. First grain of sand, this dismissed employee who causes a scandal in the middle of the boss's paternalistic speech, praising the company as "a big family". Desperate, the new unemployed man shows himself to be very recalcitrant, camping in front of the entrance, demonstrating, brandishing banners… which makes a mess while we wait for the visit of the commission in charge of awarding the famous prize.
A personal vision of justice
At the request of an old and faithful employee, Blanco gets his son out of custody, accused of a nightly assault. He also has to deal with a former collaborator, a childhood "friend", who is in charge of production and has been neglecting his work since he found out his wife was cheating on him. His inattention disturbs the running of the company, which is not good either. Finally, there is the new trainee (Almudena Amor), young and pretty, who will prove that the boss's repetitive mantra, loyalty, is applicable to others but not to himself.
Believing that sometimes you have to rig the scales to be accurate, Blanco plays with his authority, his charisma, to direct everything through discreet shenanigans, even the private lives of his employees, if it is for the good of his company. The apparently good boss, impeccably played by Javier Bardem, has a very personal vision of justice; in fact he is cynical, manipulative, amoral, a liar, egotistical… A social satire, which nevertheless only describes the world of work, "El Buen Patron" is a delightful tragicomedy, especially when the manipulator is finally manipulated in turn
Patrick TARDIT
"El Buen Patron", a film by Fernando Leon de Aranoa, starring Javier Bardem (release June 22).