Presented at the Deauville Festival and produced by actress Geena Davis, Tom Donahue's documentary is devoted to parity in cinema.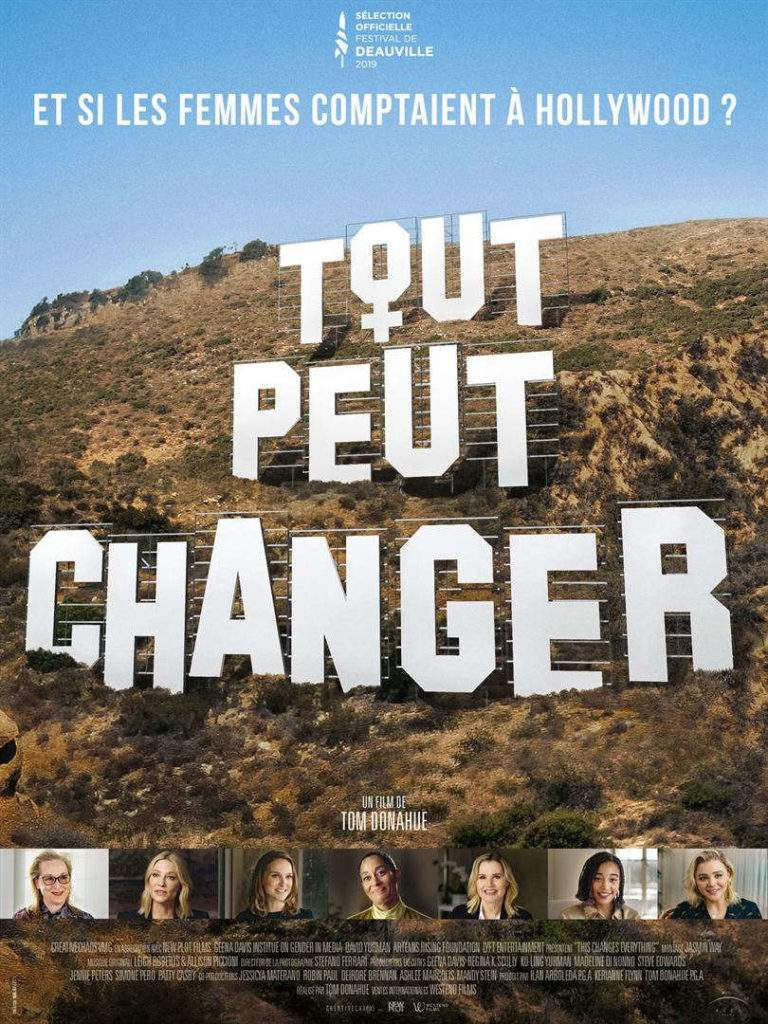 If the Césars promise us that there will soon be parity between men and women in their next organization, and if the festivals are also making efforts in this area, we can only note that there is still a lot of work to be done on the vision of Tom Donahue's documentary, "Tout peut changer" (released February 19). Subtitled "What if Women Mattered in Hollywood," the film is about decades of discrimination and the overwhelming under-representation of women in the film industry.
"What's good for women is good for the world," says Geena Davis in the film, which she produced and screened at the 45th Deauville American Film Festival. With her foundation, the Geena Davis Institute of Gender in Media, the American actress campaigns for "a more equitable media landscape between the sexes" and encourages "creators to increase the proportion of female characters and reduce sexist stereotypes".
"Everything can change", also think the many actresses and directors who testify in this documentary, including stars, Cate Blanchett, Natalie Portman, Jessica Chastain, Sharon Stone, Sandra Oh, Reese Witherspoon, Shonda Rhimes, Chloë Grace-Moretz…". The situation can only change when the men take a stand. This is the gallantry of the 21st century," says Meryl Streep in particular.
"The Metoo and Time's up movements have had a real impact in Hollywood," said Geena Davis at a press conference in Deauville, where she cited the example of Gilian Anderson, co-star of the "X-Files", who had to fight to get the same salary as David Duchovny. But until today, only one woman, Kathryn Bigelow, has received the Oscar for "Best Director", for "Démineurs", and despite a first movement initiated in the 1980s, American women directors only direct 4% of films. "Last year there were even fewer women directors in the United States, even though they make up half of the students in film schools", says Geena Davis, "Many women directors have only made one film".
"Can a role make a difference? »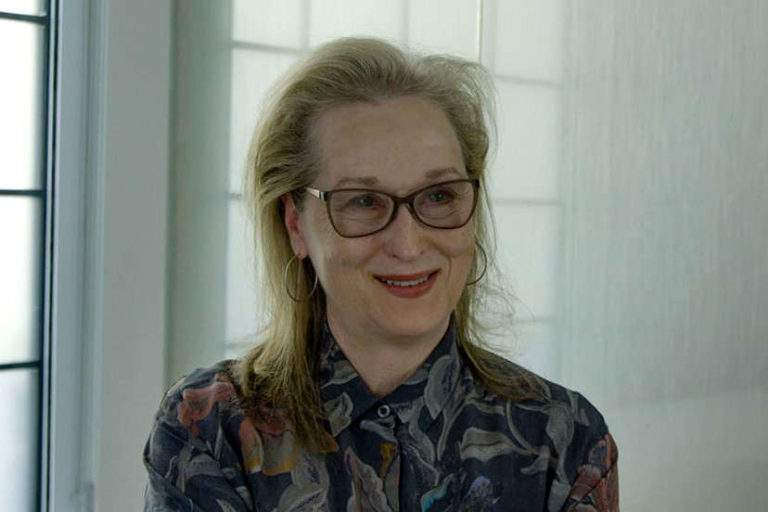 "In France too there is parity in schools, 24% of films are made by women, but the films with the lowest budgets are made by women," noted producer Sandrine Brauer, spokesperson for the 5050 for 2020 collective, whose objective is also parity in cinema, particularly at festivals, at the press conference. Sandrine Brauer recalled this "moment of great sorority" experienced at the 2018 Cannes Film Festival, where 82 women were gathered on the famous steps. A powerful media image that nevertheless hides a statistic that is not very brilliant: 82 is the number of women directors selected in competition on the Croisette, among 1000 men.
"In the documentary that I produce, the subject that is addressed is: can a film or a role change things? "says Geena Davis, who played an on the run oil woman in "Thelma and Louise" (starring Susan Sarandon). "Every two or three years, thanks to a film, we say to ourselves that it will be possible, but there is always something that interrupts this movement towards the future, there is still no improvement in the number of roles," says the star with a broad smile. "The look is completely stereotypical about what is expected of a female or male role," adds Sandrine Brauer, "It's a focus on stereotypes, being aware that society tends to favour a certain look, an expectation of what a woman or a man should look like, in order to surpass them".
"I remain optimistic," says Geena Davis, whose foundation has won its first victory with a better representation of girls in youth programmes. In "Anything can change", the female vocations in forensic science are also welcomed, thanks to the "Experts", an example of the influence of films and TV series. But for a "Wonder Woman" or a "Rebel" (imagined by Disney), half of the population, women, do not see themselves on the screen. "Everything can change", everything must change.
*"Everything can change," a documentary directed by Tom Donahue (released February 19).