In a book with subtle aromas, Etienne Gingembre and Mohamed Najim tell us all about the terroirs, the appellations, the grape varieties and the winemakers of our beautiful country. To be tasted without moderation.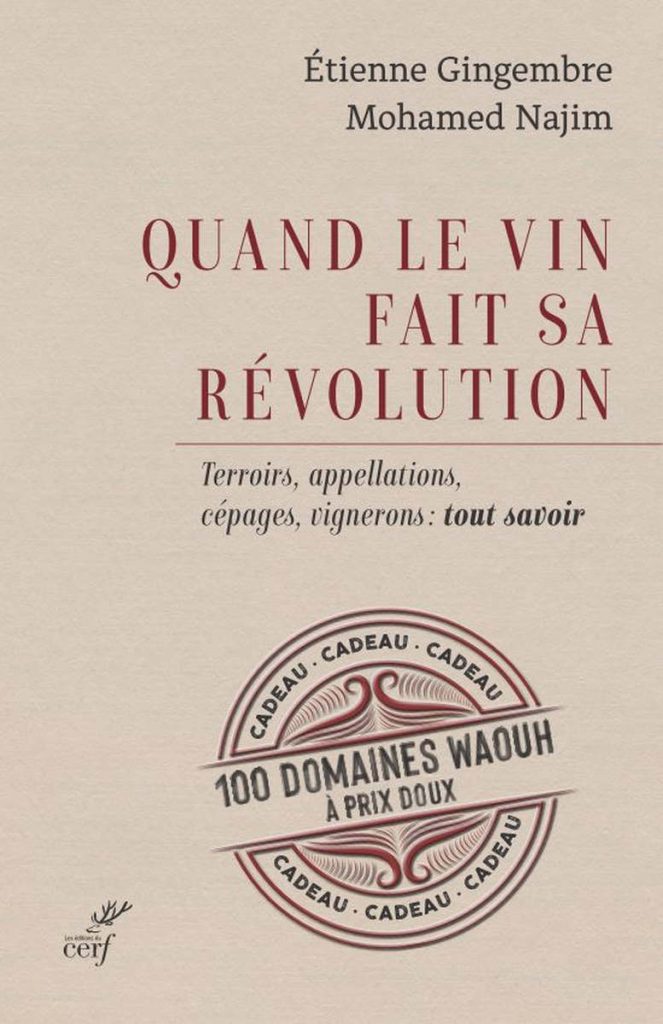 The wine industry is also undergoing a revolution. A quiet revolution that has been slowly macerating in the barrels for the past thirty years. "Grape varieties, pruning, harvesting, vatting, marketing: everything is being shaken up, write Etienne Gingembre and Mohamed Najim in this book entitled "Quand le vin fait sa révolution" (Éditions du Cerf). We are witnessing a mutation without equal for 8,000 years in one of the anthropological fundamentals of our agriculture and our culture, our technical knowledge and our art of living.
Red wines to drink right away
While traveling through the vineyards of France, Etienne Gingembre noticed that "everything is changing in the world of wine". And first of all, an observation: "The tastes, aromas and tannins are everywhere upset". A question of fashion. We no longer taste wine today as we did thirty years ago. "These great hard, closed, woody wines all ended up looking the same," say the authors. "These wines have gradually disappeared. The younger generation now prefers red wines that can be drunk immediately. The winemakers have reacted quickly "abandoning bitterness to offer a range of attractive aromas".
Global warming
The authors travel through the beautiful and rich terroirs of France and address many other aspects of this wine revolution: global warming, a blessing in the north, a curse in the south, young graduates and women scientists who invade the domains, the arrival of technological wizards, consumer education, the revival of downgraded terroirs, the emergence of new vineyards … Everything has changed.
Burgundy or Bordeaux?
Before, our grandfathers used to drink red wine, which they called pinard," say the authors …. After these ancient times, their purchasing power boosted by the Thirty Glorious, the French drank the labels. Until the 90's, people used to ask "Are you Bordeaux or Burgundy"? Today, we drink what's in the bottle. "We look for what is good".
"The new winemakers are committed to making each of their wines different, unique, remarkable and sought after for its qualities, say Etienne Gingembre and Mohamed Najim. It is a wine mosaic spread throughout France that the revolution is drawing. Nothing is the same as before and the best is yet to come.
A small guide to the nuggets of the wine revolution
The book would not have been complete without a guide to the 100 "low cost" estates recommended by the authors. From Alsace to Beaujolais, from Burgundy to Bordeaux, from Champagne to Corsica, from the Rhone to the Loire, from the South-West to Provence through Lorraine, without forgetting the excellent wines of Languedoc, a whole palette of tastes, aromas and terroirs is proposed here. All you have to do is let yourself be guided.
When the Wine makes its revolution
by Mohamed Najim & Etienne Gingembre
Editions du Cerf
291 pages, €20