Viewpoint. Should schools be closed to prevent the spread of the coronavirus or not?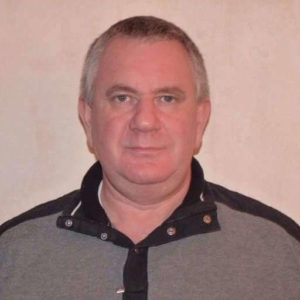 By Bernard Aubin
The Chernobyl cloud had stopped at our borders. For the police, wearing masks was useless at the beginning of the pandemic, and even counter-productive. In French schools, the transmission of the virus was anecdotal and in any case without consequences, except for a few small fevers. And then, the State had planned everything to avoid contamination with dozens of pages of applicable directives… on paper.
For economic, social and undoubtedly electoral reasons, the National Education must at all costs keep its establishments open. Hence the question of the organization's primary vocation: "education" or "national daycare"? The numerous expressions of parents in the media tend to go in the second direction: who would take care of their little brown or blond heads if the classes were to close?
But once again, it is not enough to challenge realities to change them. Obviously, since the pandemic, schools and colleges have become breeding grounds for culture. In the wrong sense of the word. Other countries have refused to bury their heads in the sand. England, Scotland, Ireland, Austria, Denmark, the Netherlands, Belgium, Germany… have closed their classes.
Variable geometry
In France, we are still smarter than the others… Until the figures call us to order. The measures taken to fight the virus, or rather this muddle of fluctuating and contradictory rules, show their limits: the incidence rate exceeds 310%, whereas the alert threshold had been set at 50%… The occupancy rate of intensive care beds approaches 100%, but with peaks of more than 200% in the most affected departments.
With the arrival of new variants, young people who were once considered immune are now severely affected. Among 10-19 year olds, the incidence rate is now approaching 400%, with a peak of 670 in the Ile de France region. The Minister of Education is still divided about closing schools. Like his government, Jean-Michel Blanquer always seems to be on the run. The teachers, however in the front row, are still not vaccinated…
All these procrastinations, approximations, deconfined confinements, measures with variable geometry and geography which nobody understands anymore, play the game of the virus. By trying too hard to play both sides of the fence, Emmanuel Macron is now at the head of the Mexican army that he has taken pleasure in building. Under these conditions, it becomes difficult to win the "war". To be a leader, is it not to know how to make firm decisions, even if it means being unpopular for a while? History will judge.