The U.K. and France are engaged in a standoff over post-Brexit fishing rights around the British Channel Islands of Guernsey and Jersey.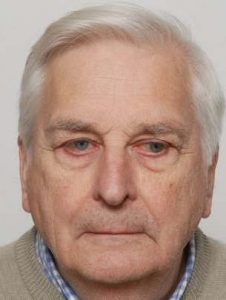 By Robert Harneis
The mini crisis peaked when 50 French fishing vessels threatened to blockade St Helier the main port of Jersey.
With the presence of two gunboats on either side, the affair achieved a touch of comic opera, except that for French fishermen it is a matter of their livelihoods. For the Channel Islands it is a matter of post Brexit independence and the rights of their own fishermen.
French National Assembly by the Minister for Fisheries
An extra touch of melodrama was added in the French National Assembly by the Minister for Fisheries, Annick Girardin, suggesting France might cut off supplies of electricity to the recalcitrant islanders. Slight problem – she seems to have been unaware that the islanders have back up supplies of their own electricity, if required. There is also the little matter of breach of contract by EDF, the company that supplies the Channel Islands.
Speaking to Julia Hartley-Brewer on Talk RADIO, Ian Gorst Jersey Foreign Minister was asked whether he believed war could break out with France.
To general relief, he replied "Absolutely not, but let's be clear the threats emanating from Paris and then the threat of a blockade of our harbour here in St Helier are totally disproportionate to the technical issues that we're facing with the implementation of the Brexit trade deal."
Concerning electricity supplies Mr. Gorst said "Well, of course, everyone in Jersey just like you did in the UK prepared for a potential no-deal Brexit. One of those risks was around energy security, there is a commercial contract between EDF and Jersey Electricity Company, so it would be extreme for the French government to seek to interrupt that commercial contract."
"But should that take place let's be clear, Jersey Electricity can continue supplying electricity to islanders and in extreme cases, we've got a power station here as well."
With a touch of paranoia Clément Beaune, the French secretary of state for European affairs, told AFP on Thursday that Paris will "not be intimidated" by the British. Britain's Fishery protection vessels of which there are only four for the whole of the British Isles, are not very intimidating. However, the UK government has plans to expand the service post Brexit and in view of the continued cross Channel immigration problem.
Prospect of a French blockade
From London, British Prime Minister Boris Johnson radiated Churchillian defiance and pledged his "unwavering support" for the island after he spoke with Jersey officials about the prospect of a French blockade.
At the same time the British authorities have been murmuring in the ears of Island Ministers that maybe everybody should cool it.
Johnson "stressed the urgent need for a de-escalation in tension," a government spokesperson said. "As a precautionary measure the U.K. will be sending two Offshore Patrol Vessels to monitor the situation."
Dimitri Rogoff, who heads a group of Normandy fishermen, told the Associated Press that about 50 boats joined Thursday morning's protest from French ports along the western Normandy coast.
He said the action was not an attempt to blockade the port but rather a peaceful method of voicing French anger. "This isn't an act of war," Rogoff said. "It's an act of protest."
Jersey's government said the island had issued new fishing permits in accordance with the post-Brexit trade terms, which included new conditions for license-holders. According to an agreement with the E.U., French boat operators must now show a history of fishing in the area to receive a license to fish in Jersey's waters. The Jersey government is also imposing conditions of how and where boats may fish.
That angered French trawler crews and the French government, who said the new terms had been imposed unilaterally and without discussion, and that they placed unfair restrictions on French fishing vessels. A practical difficulty has been that smaller fishing boats do not have electronic data easily available to prove their long term fishing activities. The French Fisheries Minister told Deputies that she was concerned that if this was accepted it would be a precedent for the rest of the Channel.
Jersey and Guernsey
Jersey officials have said they would meet representatives of the protesters to listen to their concerns. The French invaders sailed home with some of them uttering dark threats about 'next time it will be war', according to the Daily Express.
There is every sign that rime Minister Johnson is happy to have stressed sturdy post Brexit independence in time for Thursday's important regional elections. Having achieved that, being a sensible man with other fish to fry with Brussels, he will seek an amicable solution.
It should be noted, however, that the Channel Islands are largely self-governing and there are two separate autonomous governments for Jersey and Guernsey. Ministers do not come directly under the orders of the British Government, although Westminster is responsible for Defense and Foreign Policy. Jersey and Guernsey have never been part of the European Union.