These are dangerous times on the Poland-Belarus border, not least for the many thousands of refugees and migrants hoping to find a better safer life in the European Union, far from their war-torn homelands.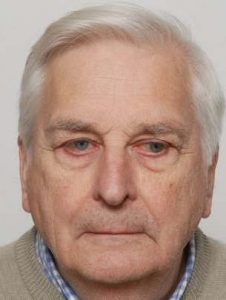 By Robert Harneis
Numbers of refugees trying to get into Poland from Belarus reached crisis point this week when Poland warned of an "armed" escalation as more migrants – brought to Minsk and then on to the border by the Belarusian authorities – continued to arrive.
Poland's Border Force says that it has recorded more than 30,000 attempts to cross the border since August, including 17,300 in October alone. Officials in Berlin say almost 7,000 of those people have tried to enter Germany. Ten migrants, trapped on the border, it is claimed, have died since the summer. No doubt many of the refugees aim to get to Calais and on to full employment England.
A dangerous exile
European Commission President Ursula von der Leyen said earlier this week, "the instrumentalisation of migrants for political purposes by Belarus is unacceptable".
The Polish Prime Minister has now said that it is a plot against Poland directed from behind the scenes by Vladimir Putin.
On the other hand on Tuesday, Russian Foreign Minister Sergey Lavrov argued that the escalating situation on the border was the fault of the EU. "The main responsibility for resolving the migrant crisis lies with those who made it possible for the crisis to start in the first place," he said.
He was referring to NATO's continuing wars in the Middle East and the sanctions that continue to back them up, making life in countries like Libya, Syria, Iraq and Yemen barely tolerable. Despite the Western military retreat in Afghanistan life there too continues to make a dangerous exile a better solution for many.
6 billion € to the Turkish government
At a press conference after talks with Vatican representatives on Tuesday, Lavrov suggested "EU countries need to have consistent standards when the question of admitting or refusing refugees comes up," adding "Yesterday, at a political science discussion, the question was asked why, when refugees were coming through Turkey, did the EU allocate funds to enable them to stay in Turkey? Why is it impossible to help the Belarusians in this way?"
The EU paid over €6 billion to the Turkish government from 2014 to the end of 2020 as part of a deal for Turkey to house refugees, many fleeing the Syrian civil war, instead of allowing them to travel north to Central Europe. In June, it was reported that the bloc was considering extending existing programs with a view to paying a further €3.5 billion.