Christmas is approaching and you decide to offer a loved one a gift card from a brand located in another European country. The European Consumer Centre tells us what we need to know.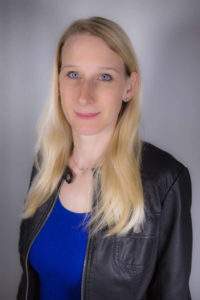 Please note that depending on the country of purchase, the terms and conditions of use of the card and its validity period may differ. To avoid disappointment under the tree, Bianca Schulz, Head of the European Consumer Centre France, answers questions about the regulation of gift cards in Europe.
I live in France, can I buy a gift card on a website based in another European country?
Yes, since the end of geoblocking you can buy goods and services from a professional based in another EU country, this also applies to gift cards. Attention however, there is no obligation for the seller to deliver to you in France if he does not usually deliver in this country. It is therefore better to check whether you can print the gift card or ask for it to be sent to an address in the country concerned.
Are the gift cards personal?
In most European countries, gift cards are not registered, unless the terms and conditions of sale stipulate otherwise.
Can a gift card purchased in France be used with the same brand in another European country?
No, this is not possible with very few exceptions. A gift card purchased in France often implies its use in France even if the brand is present in other European countries. Ask the store before you buy a gift card!
Is the validity period of a gift card regulated at European level?
There is no European regulation on the validity period of gift cards. Each country has its own legislation. If there is no such agreement, the sign's general terms and conditions of sale apply. In most EU countries such as France, Belgium and Luxembourg, there are no rules on the period of validity, it is simply indicated on the gift card. In Germany, when there is no expiry date on the voucher, it is in principle valid for 3 years, calculated from the end of the current year. In Austria, if there is no duration on the card, it is valid for 30 years! In other countries, the validity period of the card is much shorter: from 3 to 6 months in Greece, from 6 to 12 months in Latvia. And in Italy there is no minimum or maximum duration.
What if the validity date has expired?
If the validity date has expired, the beneficiary may in principle neither request an extension nor a refund in any EU country except Denmark, which stipulates that any purchase of electronic gift cards may be refunded within one year of its expiry. To make sure you spend it on time, make sure you don't store it in a drawer that's too deep!
Do these rules apply to travel and holiday gift boxes?
No, these rules do not apply to stays or trips sold in the form of boxes. In France, the issuers of these tourist boxes are treated as travel agents and must be registered in the Register of Travel Agents, have a financial guarantee in the event of bankruptcy, a civil liability insurance…
In case of dispute with a European seller, who should I contact?
We advise you to make a first written approach to the seller to try to solve the problem and keep a copy of your exchanges. If you do not receive any answer or a negative answer, do not hesitate to contact the European Consumer Centre France via its online form on its website.