"I still have two films to make", confided the filmmaker at the Rencontres du Cinéma de Gérardmer. This time he is the filmmaker filmed by Philippe Azoulay, who has dedicated a documentary to him, "Tourner pour vivre".
A few days after the death of Jean-Paul Belmondo, Claude Lelouch paid tribute to his friend at the Deauville Film Festival, where the public discovered his last film, "Love is Better than Life". A few months later, he was honored at the Rencontres du Cinéma de Gérardmer, where Philippe Azoulay's documentary "Tourner pour vivre" (released on May 11) was premiered. The documentarian proposes "a cinematographic journey with Claude Lelouch", and tried to "capture the creative process" of the director of some fifty films, including "A Man and a Woman" (Palme d'Or, Oscar…), "Adventure is Adventure", "The Others", "Itinerary of a Spoiled Child", "Les Miserables"…
For eight years, Azoulay followed in the footsteps of Lelouch, this "gentle madman" of 84 years, 60 of which were spent in the cinema. In the mountains, on the set of "Salaud, on t'aime" with Johnny and Eddy Mitchell, with his faithful composer Francis Lai, in India with his partner, the novelist Valérie Perrin, then on the set of "Un + Une", with Jean Dujardin and Elsa Zylberstein… "It's not complicated to be a director. It is not complicated to follow Claude, because he is an extremely simple person, we get along very well, we are in a relationship of complicity, understanding, and sharing, we are two friends, we share the same passions, for life, cinema … ", says Philippe Azoulay, "We are both friends, we share the same passions. We are two friends, we share the same passions, for life, for cinema…", says Philippe Azoulay, "Here, it was to share his passion, his energy, which is the common denominator of his films. Claude did not impose anything on me, I was really free to make the film as I wanted.
For once, Lelouch the filmmaker was the one being filmed: "We do the same job, we are filmmakers-cameras. There are two kinds of directors, those who are next to the camera are directing, and those who are behind the camera are directing life, it's completely different. You don't see the same thing behind the camera as you do next to it," he says. "In this film, Lelouch appears as he is, always between two projects, two films, a thousand ideas… Annoyed that Woody Allen has made more films than he has, filming the last times, life and the passing of time.
"I am a reporter of life"
"I still have two films to make, and already if I manage to make them I will be very happy," confides Claude Lelouch. A casual conversation, during the Rencontres du Cinéma de Gérardmer, with the filmmaker who is the same age as "Snow White".
CINEMA. "I made fifty films, fifty times I went back to school. It is a profession that is a little crazy, you have to be a little crazy but you never die of an overdose of dreams. I learned that I was crazy and that this madness finally allowed me to make films. It is not a reasonable job, it is not a rational job, if someone had told me one day that I would make fifty films I would never have believed it. I let myself be carried along by life, by events, I work with an immense scriptwriter who is called life, all the characters in my films I have met, the texts, the dialogues, I have more or less heard them, I am a reporter of life, I have been a little witness of my time, of my time, I make films of mood, on the moment that passes, I am a man of the present and the cinema films the present, therefore it was a formidable medium for me ".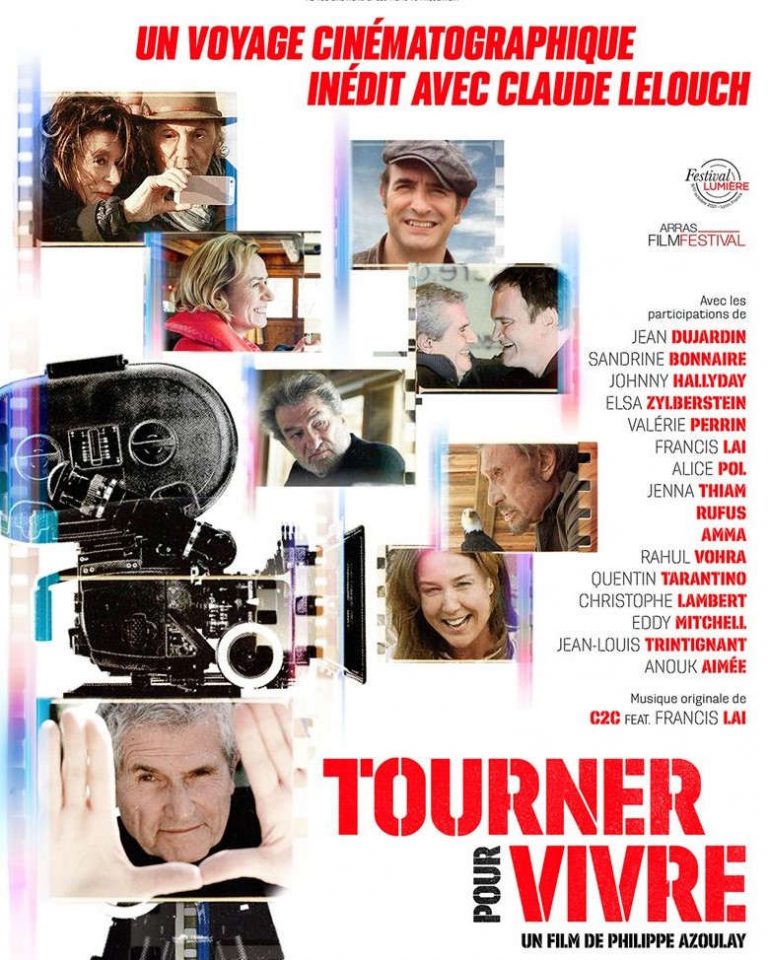 OPTIMISTIC. "I believe that we will never know where we come from and where we are going, we all arrived in a film that was started before us, and we will be obliged to leave before the end of the film, so I took advantage of the sequences that life had offered me. I made films of mood, of the moment, I was the guinea pig of my own films, I had seven children with five different women, so that already gives a lot of scenarios. I have enjoyed life, I have enjoyed life, I try to make optimistic films, I don't really like films that end well or films that end badly, I like films where there is hope. We are in a society where the negative has too much importance, the bad news has too much success ".
CHARACTERS: "The men and women in my films are not superheroes, nor super bastards, they are men and women who have the qualities of their defects, it is not a hero's job, and it is not a bastard's job.
"Happiness is very difficult to film"
NO. "I can't thank enough the people who said no to me, it allowed me to find the people who said yes to me. I am positive, I tend to say yes rather than no. With my films, I have often put some critics in a bad mood, because I am positive.
HAPPINESS. "Happiness is very difficult to film, we are willing to give people happiness as long as they have paid the bill, happiness is when the troubles rest.
DEATH. "I am not afraid of death, I have stage fright, but there is a big difference between being afraid and having stage fright. I think that death is the most beautiful invention of life, because if death did not exist we would all be boring, we would become unbearable. At my age, I'm starting to see the finish line, I believe that life is a race of annoyances in the land of wonders, the wonders are so great that they make you digest all the annoyances.
HOLIDAY. "I lived a great love story with the cinema, what gives meaning to life is love, all the trouble we go through in life is to love or be loved. I have only done things in my life that I loved, I have been on vacation since I started making films, I have been on vacation for sixty years, I have been very lucky, I have had ups and downs, successes and failures, it is part of a game that makes me learn more from my failures than from my successes.
LIFE. "I am firmly convinced that evil is the inventor of good, and that everything that happens to us in life is for our own good, even if at the time it is cruel, we must accept, the worst is never disappointing. If you are modest in life, you have more chances to be happy than if you are pretentious. You have to accept that life has more imagination than we do, and that it interferes in everyone's life, it can at any moment thwart all our projects, or improve them or punish them. I love life, and I have the feeling that it loves me well.
"My films are also my children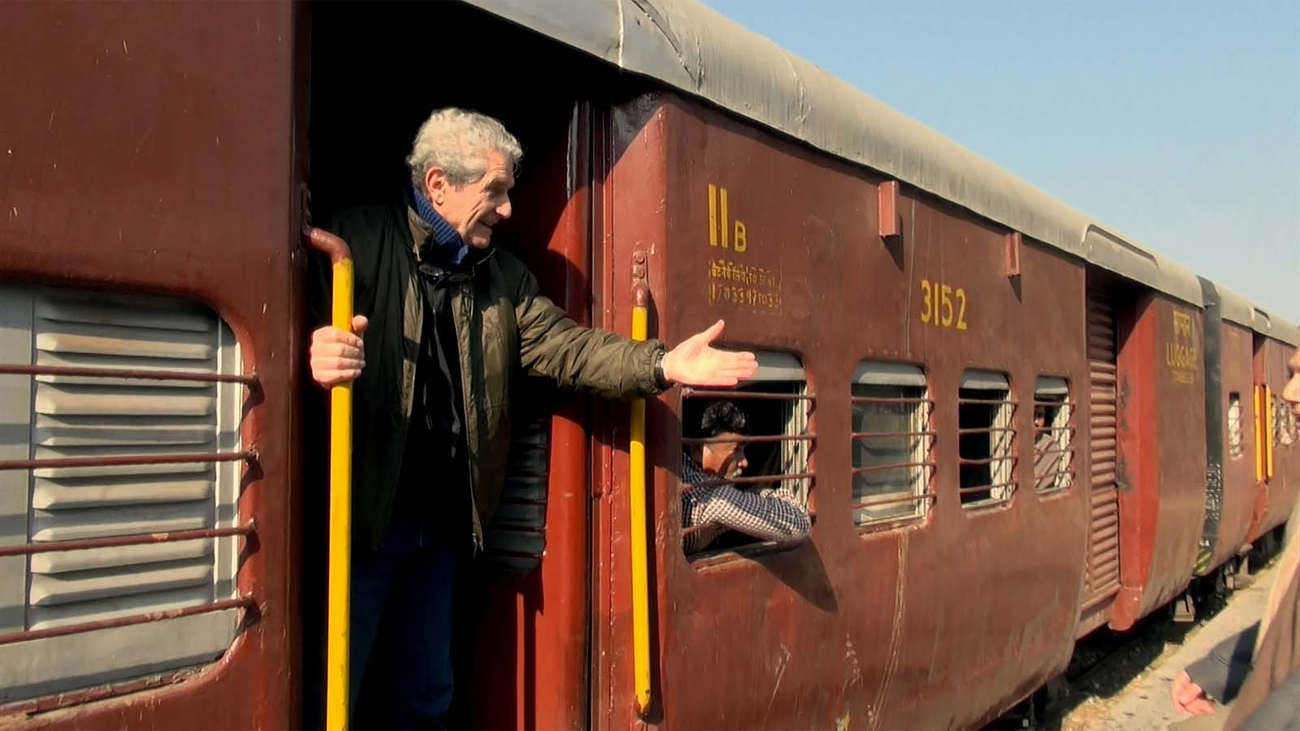 LUCKNOW. "My lucky star has a sense of humor. For example, the number 13, when it's there things go pretty well; but if I decide to release a film on the 13th, I screw up. Luck and chance have a lot of humor, and they love surprises. Every time I have anticipated these surprises, I have been disappointed. When I release "A Man and a Woman", I can never imagine what will happen to this film, never, no one can imagine, what a surprise!".
TRUTH. "I try to film spontaneity, no one holds the truth, spontaneity is what is halfway between the lie and the truth, it is a perfume of truth, a moment of truth that lasts one second, two seconds, three seconds… In all my films, I talk about what I know, they are all a bit autobiographical.
CHILDREN. "My children think their father is crazy, they understand why I have devoted more of my life to the cinema than to them. For my children, I am a kind of Samu, they call me when things go wrong, I would have liked to pick them up at school, to make them do their homework, I didn't have the time. My films are also my children, in fact I had 57 children, we love them in the same way. Children are my favorite trouble.
PUBLIC. "The films belong to the public, the real producers are the public. My greatest satisfaction is when I meet someone who says to me: 'Thanks to you, I am making films' or 'Thanks to you, my life has changed'. I didn't know to what extent my films had left their mark, it's a great pleasure, unconscious ".
GOD. "I believe in cinema as others believe in God. I think that one day a film will be so successful, so perfect, made by a director, man or woman, who will have such a spirit of synthesis, that in two hours this film will be able to change the history of the world, I am sure of it ".
FUTURE. "The awareness of men and women today is very important, we are living in a revolutionary time that will force us to change the world, the way the world works. We are going through a period that will produce a great generation. Today's kids want to change the world, they want to save the planet. I believe in the incredible fertility of chaos.
Interview by Patrick TARDIT
"Turning to live", a documentary by Philippe Azoulay (released on May 11).