We can better understand the mistrust of patients towards vaccination when we know the side effects, sometimes serious, of vaccines revealed by the Agence Nationale de Sécurité du Médicament (ANSM).
"The health authorities have been repeating "All vaccinated, all protected" on our TV screens for almost two years. Adding: "We can discuss everything but the numbers!
Let's talk about the figures. The very official figures of the French National Agency for the Safety of Medicines (ANSM).
24% of serious cases
What do they say? In its "monitoring of adverse events of Covid-19 vaccines" carried out by the Regional Centers for Pharmacovigilance (CRPV) between May 24, 2022 and June 16, 2022, the ANSM notes that 729,900 injections have been performed in France. It recalls that more than 145,178,000 injections have been performed since the beginning of the vaccination, including 112,211,700 with Pfizer, 23,709,100 with Moderna, 7,859,600 with AstraZeneca, 1,087,600 with Janssen and 22,300 with Novavax.
From May 24 to June 16, 2022, over a three-week period, 4,103 new cases of adverse events were reported for all vaccines (out of a total of 169,557 cases since the start of vaccination), 20% of which were serious during the period and 24% since the start of vaccination.
Numerous and varied affections
An analysis of the side effects targeted by vaccine and by organ is equally edifying. For the Pfizer vaccine, the most widely injected vaccine in France, the ANSM recorded 2,871 cases for the period from May 24 to June 16, 2022 and 109,329 cases in total.
Serious adverse events concern first "general disorders and abnormalities" at the injection site. These are followed by ear and labyrinth disorders, skin disorders, infections and infestations, gastrointestinal disorders, musculoskeletal, thoracic and mediastinal disorders, vascular, cardiac and nervous system disorders.
One of the new diseases identified by the CRPVs is deafness. There were 115 serious cases of deafness out of 191 expert reports. 54 cases occurred after the first dose, 48 after the second dose and 12 after the booster dose. For 38 patients, hearing was restored without sequelae, 4 had sequelae requiring a hearing aid and in 71 cases, there was no recovery (at the time of the report).
The ANSM reminds that many side effects are already being monitored, including menstrual disorders, arterial hypertension, myocarditis/pericarditis, zonas, cardiac rhythm disorders, thrombocytopenia, spontaneous hematoma, diabetic imbalance, acute pancreatitis, Epstein-Barr virus reactivation, meningoencephalitis, etc.
In children
Vaccination of children aged 5 to 11 years is very controversial in France. It is authorized since December 20, 2021. As of June 9, 2022, more than 500,000 children have been vaccinated with the Pfizer vaccine. 126 cases of adverse events have been reported, including 14 serious cases.
Since June 15, 2021, vaccination of 12-18 year olds has been possible with the Pfizer vaccine. More than 10.2 million doses have been administered to these young people (figures as of June 16, 2022). A total of 3,402 cases have been recorded, including 864 serious cases after vaccination.
More or less identical effects and in comparable proportions have been observed for the other vaccines.
It should be noted that since the beginning of vaccination, 71% of women have been affected by adverse effects of vaccines (compared to 29% of men) and that people aged 30 to 49 (34%) and 50 to 64 (24%) are more affected than others by side effects.
A gradual increase in adverse events with Covid-19 vaccines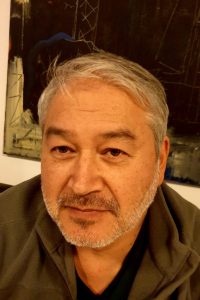 By Jean-Marc Sabatier*
According to the Agence Nationale de Sécurité du Médicament et des Produits de Santé (ANSM), there have been a total of approximately 145,178,000 injections performed with Covid-19 vaccines in France as of 6/16/2022 (period 12/27/2020 to 6/16/2022). The ANSM has identified a total of 169,557 cases of adverse events over this period (this number is probably largely underestimated because not all cases of adverse events are systematically "reported" to the ANSM). This represents an average of one case of adverse event for every 856 vaccine injections (of which 24% are "serious").
Over the recent period from 5/24/2022 to 6/16/2022, there were approximately 729,900 vaccine injections, with 4,103 cases of adverse events reported. This represents an average of one case of adverse event for every 181 vaccine injections (of which 20% were "serious").
The danger of multiple injections
These pharmacovigilance data from the ANSM show that there has been a significant increase in reported adverse events over a recent period, strongly suggesting that repeated vaccine injections are "deleterious", as we have mentioned and argued in several articles published in "Infoduour.fr", and others. These adverse effects may be associated with the potential direct toxicity of the vaccines (vaccine spike protein, lipid nanoparticles or other adjuvants, etc.), and with the impairment of the integrity of the immune system (especially innate immunity). These multiple vaccine injections will also promote the deleterious phenomena of facilitating infection by the new variants of SARS-CoV-2 (ADE and ERD phenomena).
Thus, it appears that multiple injections and booster shots are not desirable from a health point of view, as the effects obtained will be the opposite of those expected.
It is notable that the majority of adverse events are in women. For Pfizer-BioNTech's messenger RNA vaccine "Comirnaty" (the most injected vaccine in France with 112,211,700 injections as of 16/6/2022), 71% and 29% of reported adverse events were in women and men, respectively.)
* Jean-Marc Sabatier is a research director at the CNRS and holds a doctorate in Cell Biology and Microbiology. He speaks in a personal capacity.